Here are the roads blocked by snow in the morning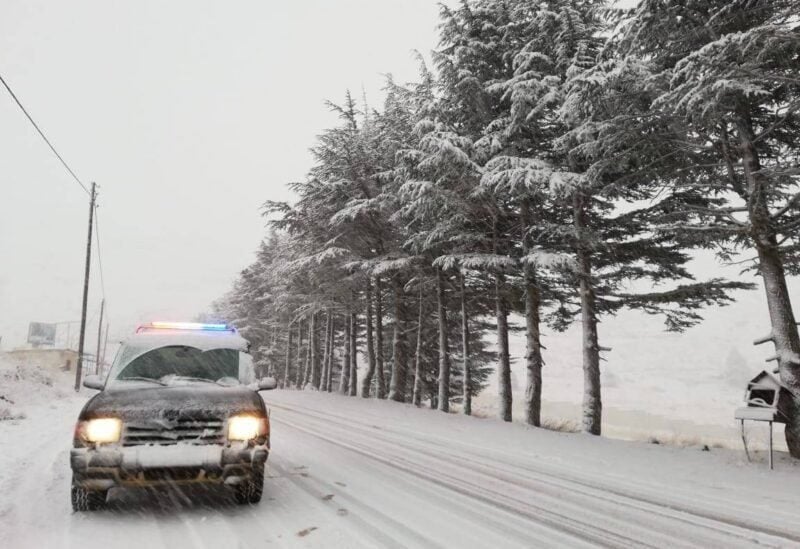 The Traffic Management Center on Wednesday reported that several mountainous roads have been blocked across Lebanon due to the accumulation of snow in the following regions:
Aynata – Arz
Oyoun El Siman – Hadath Baalbek
Mnaitra – Hadath Baalbek
Aqoura – Hadath Baalbek
The weather in Lebanon today is stable, with temperatures rising above their seasonal rates, followed by weak weather fluctuations in the morning and with a decrease in temperature. Stability in weather will return back on Tuesday and Wednesday.
On Monday, the weather is relatively stable, partly cloudy with fog, the temperature drops and ranges on the coast between 12 and 17 degrees, at 1000 meters between 6 and 12 degrees, and in Bekaa between 3 and 13 degrees.
Fresh south winds, gusting between 30 and 40 km/h. There is slight chance of local rain at dawn with light snow at 1600 meters.