Hezbollah MP: group will respond 'double' over Lebanese civilians hurt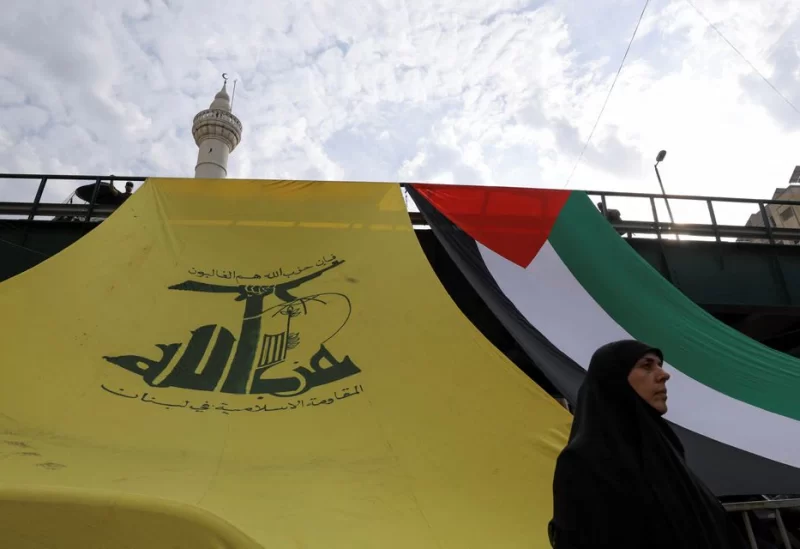 Following an incident in south Lebanon that claimed the lives of three children and their grandmother, a politician for Hezbollah declared on Tuesday that the militant Lebanese organization would retaliate "double" to any Israeli attacks on civilian targets.
The comments are a reflection of the unstable situation along the Israeli-Lebanese border, where Israel is invading the Gaza Strip and fatal skirmishes between Israeli troops and fighters backed by Iran are stoking worries of a wider regional conflict.
"The resistance will respond double to any aggression that targets civilians," Ali Fayyad said at the funeral of the four Lebanese killed in the south on Sunday.
"It hasn't yet shown all its weight," he said, referring to the powerful Iran-backed group. He did not elaborate.
Lebanese authorities said an Israeli strike hit the car the family was travelling in on Sunday. Israel's military said its troops engaged a vehicle in Lebanon which was "identified as a suspected transport for terrorists" and it was looking into reports there were civilians inside.
At the funeral, the family cried over four coffins draped in the flags of Lebanon and of a local scouts organisation. A banner of the three girls, who were aged between 10 and 14, said they were martyrs and featured the emblem of Hezbollah.