'Hiba' snowstorm blocks several mountainous roads across Lebanon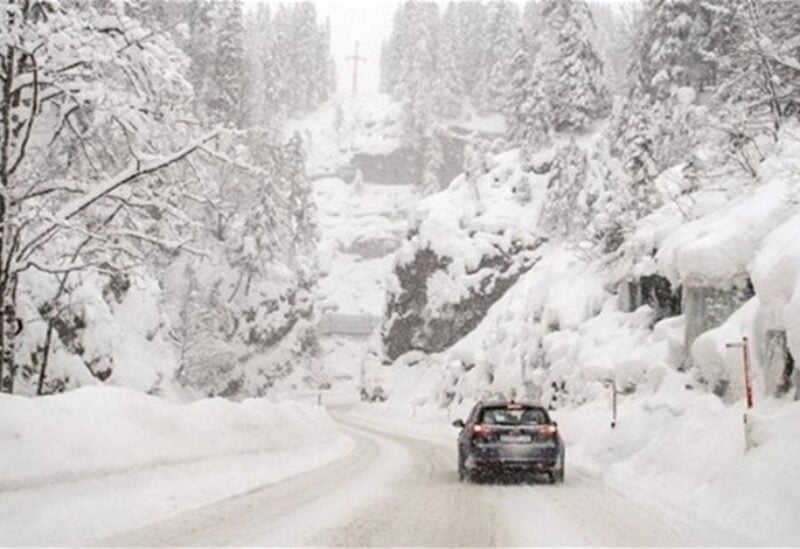 The Traffic Management Center on Wednesday reported that several mountainous roads have been blocked across Lebanon due to the accumulation of snow in the following regions:
Aynata – Arz
Oyoun El Siman – Hadath Baalbek
Mnaitra – Hadath Baalbek
Aqoura – Hadath Baalbek.
Jird Marbin _ Hermel
Hermel _ Sir El Denieh
Maaser El Chouf _ Kefraya
Tarshish Zahle
The eastern basin is gradually affected by the snowstorm "Hiba", which brings heavy rain and snow at low altitudes (600 meters), and strong winds reaching 100 km / h. The snow will continue until tomorrow morning, then it will gradually recede and a wave of frost will arrive, forming ice forms in the mountainous and inland areas until Friday at an altitude of 600 meters and above.
Snow fell at night until morning at an altitude of 900 meters and above, where it formed a layer not exceeding 15 centimeters, with temperatures dropping to – 2 degrees.