Higher Supervisory Committee of Aid Program meets Army Commander Joseph Aoun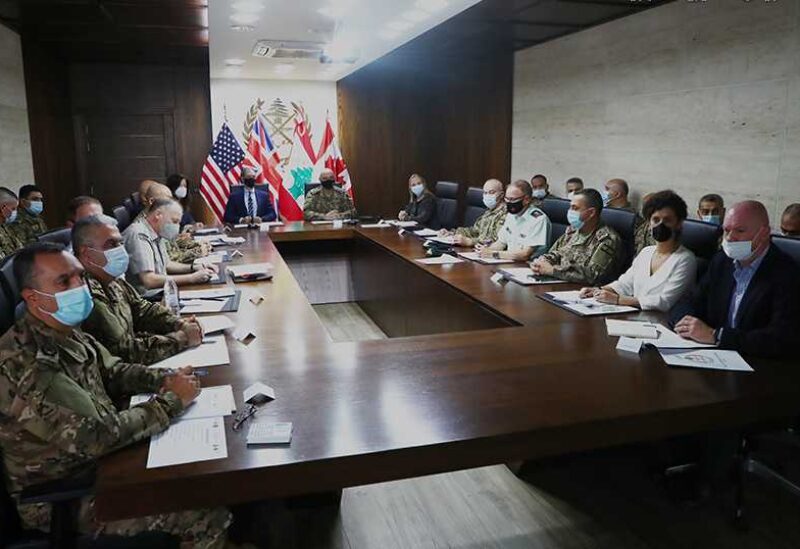 The Armed Forces Commander General Joseph Aoun chaired in Yarzeh the meeting of the Higher Supervisory Committee of the Aid Program for the Protection of Land Borders, in the presence of the US Ambassador, Mrs. Dorothy Shea, the British Ambassador Mr. Ian Collart and the Canadian Ambassador, Mrs. Chastenay Chantal, in addition to the members of the joint working team.
The ambassadors praised the performance of the Lebanese army in combating smuggling and infiltratation attempts, and its role in confronting terrorist organizations in order to preserve Lebanon's security and stability, stressing their country's commitment to continue supporting the army to enhance its capabilities at various levels, especially in the field of monitoring the border and controlling it.
For his part, General Aoun thanked the American, British and Canadian authorities for their continuous support for the army.