Hobballah meets Chinese ambassador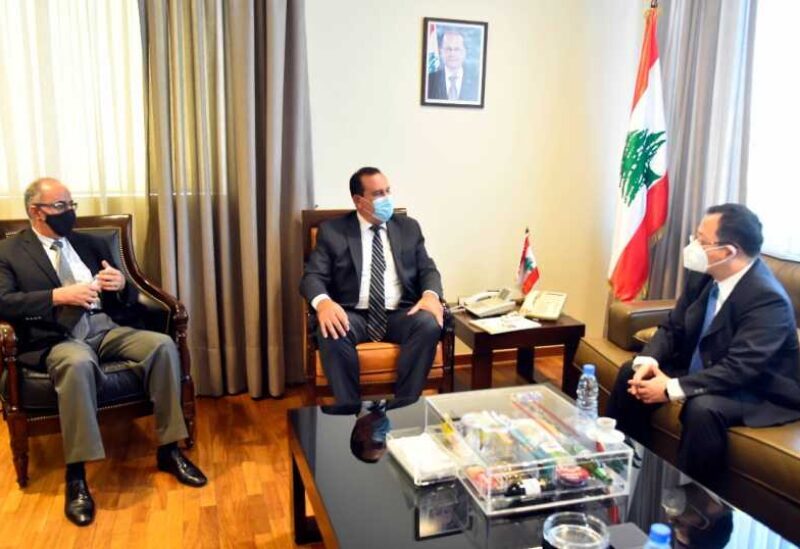 Caretaker Minister of Industry, Dr. Imad Hoballah, on Monday met with Chinese Ambassador to Lebanon, Wang Kejian, with whom he discussed the development of economic, industrial, and reciprocal relations between Lebanon and China.
For his part, Hoballah lauded China's support to Lebanon helping develop its economy and strengthen industrial exchange between the two countries.
He expressed Lebanon's keenness to adhere to the best of relations with China, which views Lebanon as part and parcel of the Silk Road.
Moreover, Hoballah expressed hope that China would support Lebanon's government, institutions, and industrial sector, especially in the field of setting up alternative energy and solar energy projects.
The pair also held a tour de horizon during which they presented the course of cooperation between the Ministry of Industry and China, which has organized more than one specialized training course for the ministry's employees and workers in the Chinese capital of Beijing, and other Chinese cities.
The Minister of Industry finally praised the level of existing cooperation between Lebanon and China, focusing on "the need to re-launch a specific program and schedule for training courses that address new topics, foremost of which is the reliance on renewable energy."