Hosted by Foreign Minister, Gallagher: Talks on Lebanese relations with International Community, fruitful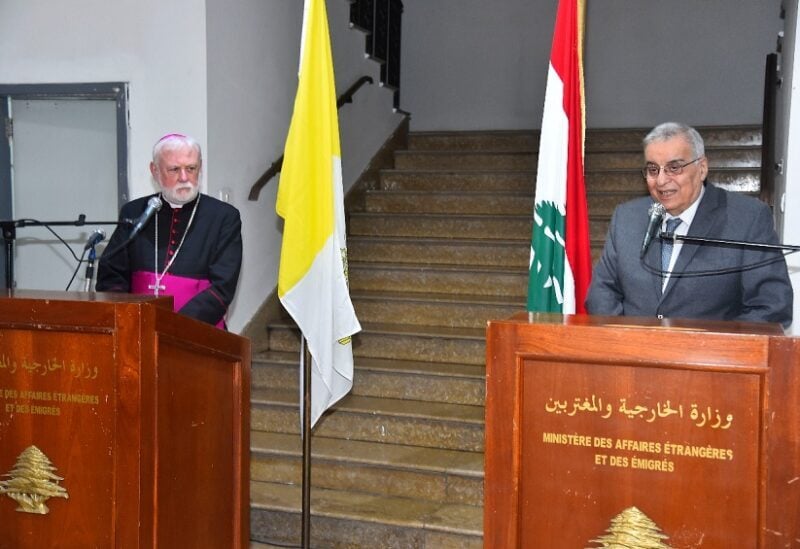 The Minister of Foreign Affairs and Emigrants, Dr. Abdallah Bou Habib, met the Secretary of the Holy See for Relations between States at the Vatican, Monsignor Richard Paul Gallagher.
After the meeting, which lasted for half an hour, Minister Bou Habib spoke said after the meeting: "Lebanon and the Vatican have a relationship of cooperation rooted in history on the many issues that concern Lebanon. We celebrate the 75th anniversary of the establishment of diplomatic relations between us."
For his part, Monsignor Gallagher said: As you said, it is the best way to conclude the official part of my visit to Lebanon by commemorating the establishment of diplomatic relations, but also to revive the vital and dynamic relationship that unites us and addresses the many challenges your country faces today. It was fruitful talks about Lebanese relations with the international community, but we specifically touched on what is related to the region and Lebanon's relationship with the Arab countries. I was pleased when I heard that there is progress in negotiating with the International Monetary Fund and the benefits that will accrue to Lebanon in the near future.
Gallagher affirmed the Holy See's commitment to cooperation and strengthening bilateral relations for the benefit of Lebanon.