"I conveyed to Aoun my opinion regarding the dialogue," says Mikati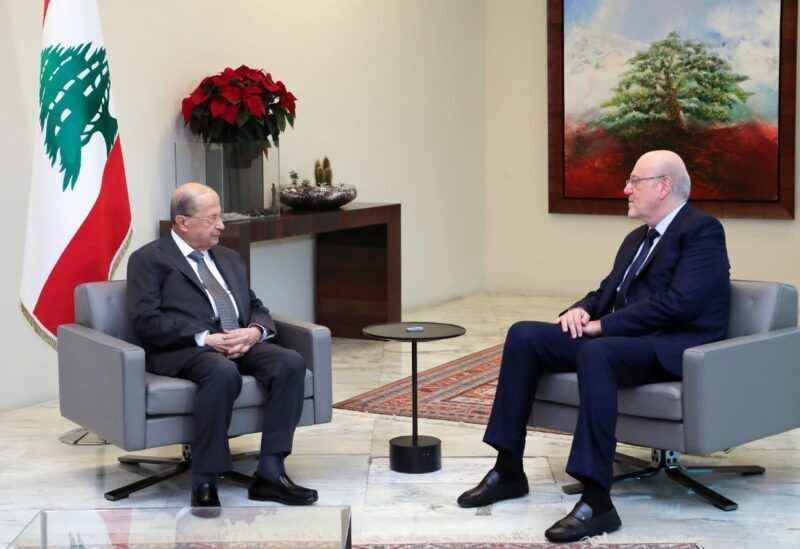 Prime Minister Najib Mikati visited the President Michel Aoun at his Presidential Palace.
After the meeting, Mikati said from Baabda Palace: "Within the framework of the President's invitation for national dialogue, His Excellency called me and asked me to meet together to discuss this issue. I gave my opinion, which I would like to keep with His Excellency, and deliberations are ongoing"."
So far, the government's work is still stalled, and Cabinet is unlikely to convene, despite the prime minister's announcement of his intention to call for a session after finalizing the draft budget, which has been confirmed again by sources close to him today.
On the other hand, the parliamentary session on Monday was settled, the day after President Michel Aoun signed a decree to open an extraordinary session, although this presidential step did not seem to calm the atmosphere between Baabda and Ain al-Tineh.