"I felt Aoun's determination to hold Parliamentary elections on time," says Aboul Gheit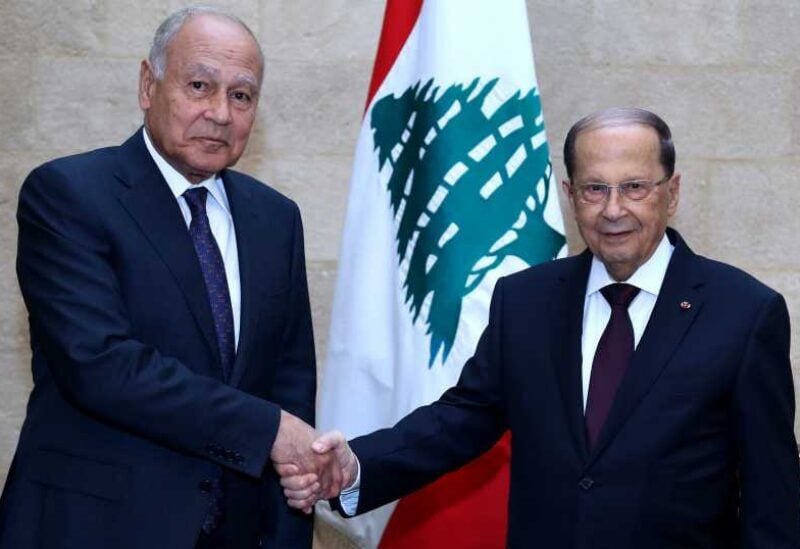 The Secretary-General of the League of Arab States Ahmed Aboul Gheit said that he found President Aoun's determination to proceed with the Parliamentary elections, in order to maintain stability and stop deterioration.
They also discussed the file of the displaced Syrians and the stressful conditions in Lebanon after hosting the refugees without any external support.
After meeting Aoun, Aboul Gheit confirmed that he had listened to President Aoun's assessment of the international situation and its impacts on the Arab region, especially in Lebanon. He confirmed that a consultative meeting for the Arab ministers will be held in Beirut in the middle of the year.
Aboul Gheit added: "What Lebanon has been subjected to over 10 years, and the conditions that this hospitable country has been exposed to all confirm that the world must not forget that this country is struggling due to the refugees, especially that it hosted them for many years without any external support.