In Lebanon, a Christian village hopes for the best and plans for the worst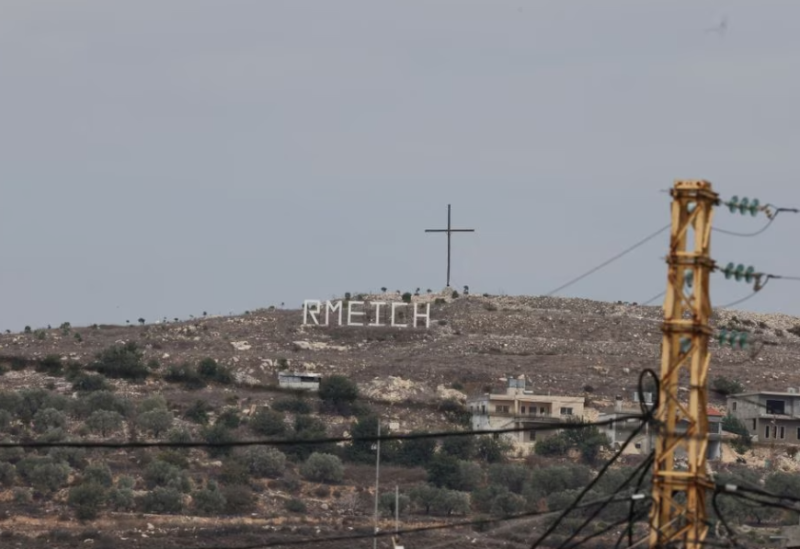 Residents of a Christian village near Lebanon's border with Israel are bracing for the possibility of escalating confrontations between Israel and the Lebanese Shi'ite organization Hezbollah, but they also hope that conflict might be avoided.
The community of Rmeich, which is only a few kilometers (miles) from the border, has already seen the effects of three weeks of fighting between Israel and Hezbollah, the main force in south Lebanon and an ally of Iran, along the border.
Half of its residents have fled north since shells began crashing into hills nearby. With the olive harvest disrupted, their livelihoods have also been affected by south Lebanon's worst violence since Hezbollah and Israel went to war in 2006.
The village, along with the rest of Lebanon, is feeling the turbulence unleashed by the conflict raging some 200 km away between Israel and the Palestinian group Hamas, an ally of the heavily armed Hezbollah.
Those who remain in Rmeich appear reluctant to discuss the politics of the crisis that has brought conflict to their doorstep, trying to preserve some normalcy in the village whose 18th century church still holds a mass three times a day.
"I won't say we're feeling safe but the situation is stable," the village priest Toni Elias, 40, said as a military drone buzzed overhead.