In pictures…Israeli drone targets two ambulances in Tire-Harfa.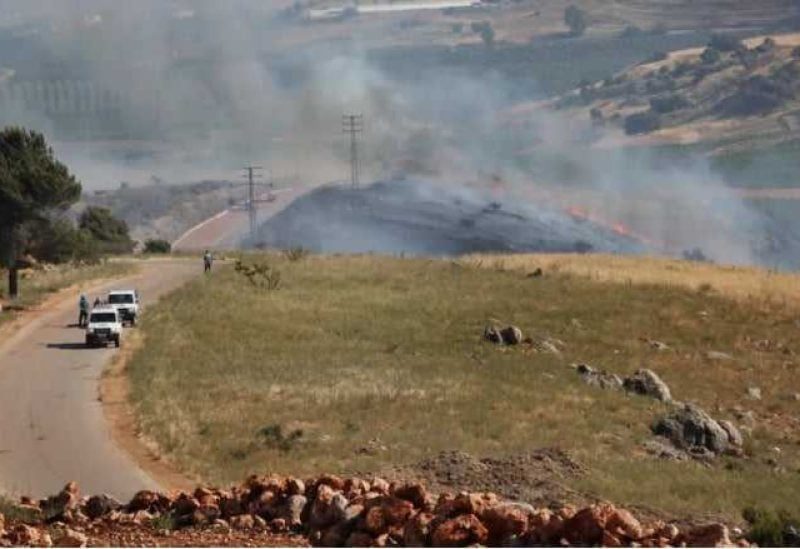 A drone belonging to the Israeli occupying forces launched an attack on the outskirts of the town of Tire-Harfa, targeting two ambulances belonging to the Al-Risalah Health Ambulance Association. This resulted in the injury of four paramedics, with injuries ranging from minor to moderate.
The Lebanese Red Cross transferred the injured paramedics to the Italian-Lebanese Hospital in Tyre, and Member of Parliament Ali Khreis inquired about their health, according to the National News Agency.
This comes after hostile shelling targeted the outskirts of the towns of Marwahin, Adaisseh, Talbissine, and Alma Al Shaab this morning.
In addition, enemy artillery shelling has been targeting the vicinity of Naqoura and Labouneh since the morning, amid intensive reconnaissance aircraft flying over the skies of Tyre.