Including securing oil for hospitals.. Here are the decisions of Higher Defense Council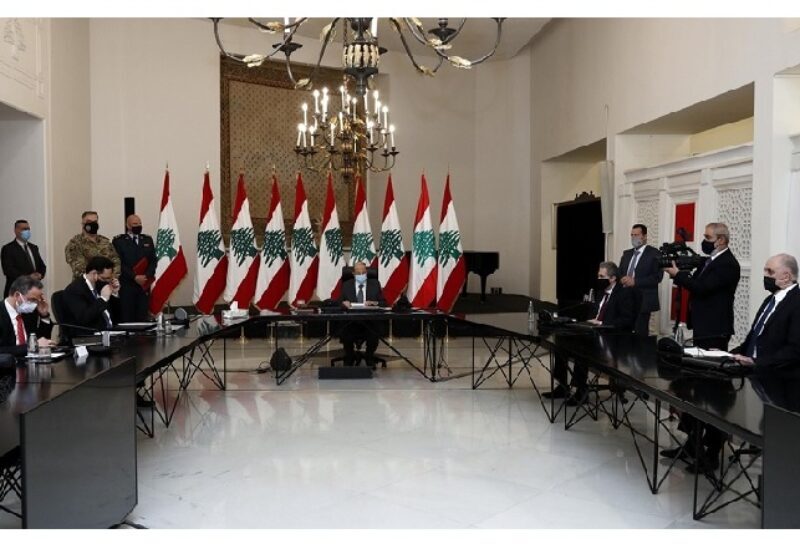 The Supreme Defense Council decided to request the military and security services to control the general situation in Akkar to avoid any security chaos, in order to protect citizens safety.
Among the decisions of the Council, which met exceptionally today, is to inform Ministry of Health to take upon itself the treatment of the injured as a result of the explosion in Tleil-Akkar, and to request the ambulance and hospital crews to remain on alert, and assign the Minister of Health to continue communicating with interested parties, to evacuate severe cases outside Lebanon.
The Supreme Council decided to issue the necessary termination for the Council to issue a decree, after the approval of the Council of Ministers, to assign the military and security forces and the municipal police to impose control over energy sources and organize their distribution for a period of one month, until 9/15/2021, and work to unload the closed containers that violate the rules and regulations in force.
It also decided to inform Ministry of Health to work on opening and operating the Turkish hospital for burns in Sidon as soon as possible, that an exceptional approval will be issued, which will be presented later to Council of Ministers to allow employment according to temporary contracts until employment is allowed in accordance with the laws and regulations in force.
Also, it was decided to request the Ministers of Health and Energy to work on securing the necessary oil derivatives to ensure work continuity of hospitals.
The attendees thanked the brotherly and friendly countries that expressed their readiness to receive and treat the injured as a result of the explosion in the town of Al-Tleil, especially those in critical conditions.