Interior minister Mawlawi meets sovereign front for Lebanon delegation, several lawmakers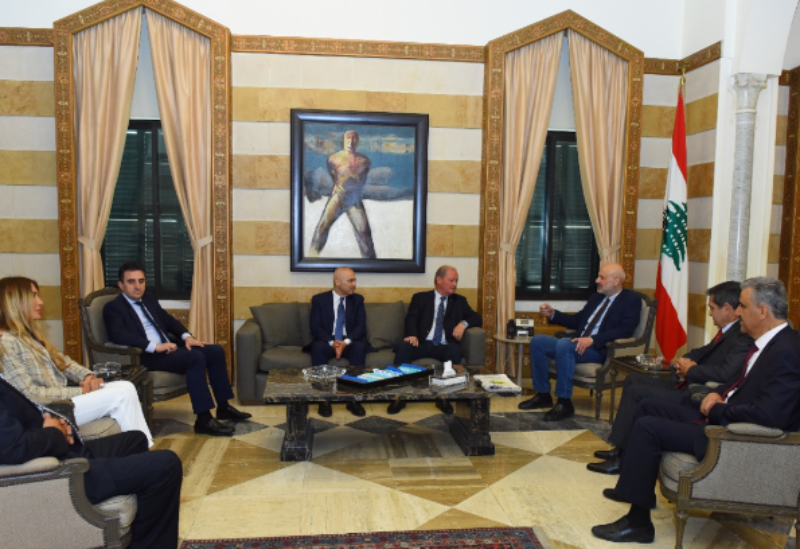 Caretaker Minister of Interior and Municipalities, Judge Bassam Mawlawi, on Monday welcomed in his office at the Ministry, a delegation from the Sovereign Front for Lebanon.
Caretaker Minister Mawlawi also met with the UN Special Coordinator for Lebanon, Joanna Wronecka, over the latest developments in Lebanon and the region.
Mawlawi also received MPs Mark Daou and Najat Aoun, with whom he discussed the current general situation, in addition to an array of developmental and environmental affairs.
Separately, Mawlawi met with MP Hasan Murad, with discussions reportedly touching on issues related to west Beqa region.
The caretaker minister also met with MP Razi Al-Hajj, with whom he discussed the municipalities' implementation of the Public Procurement Law.