Israel targets Lebanese journalists on live TV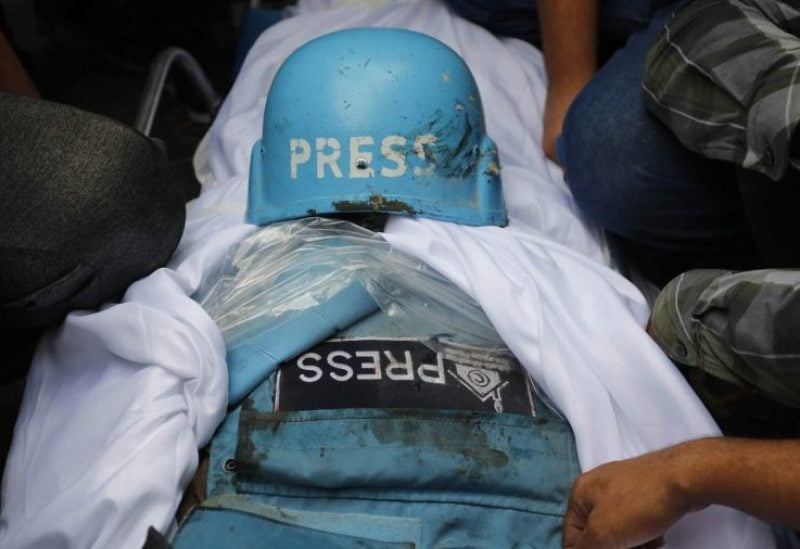 Scenes from Monday's combat near the border between Israel and Hezbollah showed that Israel's military was targeting journalists in southern Lebanon, according to videos.
A number of reporters were providing live reports from the border town of Yaroun in Bint Jbeil. They were identifiable by their flak jackets with the word "Press" printed on them. Al Arabiya English was able to capture a video that looked to show the aftermath of a rocket attack that happened close to the journalists.
The reporters claimed that they had worked with the Lebanese Armed Forces and the UN peacekeeping force in Lebanon to arrange their visit to the ara.
In reaction to the Hamas attacks on October 7, Israel has been accused of killing scores of Palestinian journalists while continuing to bombard Gaza.
Israel has informed news agencies of an inability to guarantee the safety of journalists in Gaza. A Lebanese Reuters journalist was killed in an Israeli strike, prompting conflicting claims. Ayman Mhanna of the Samir Kassir Foundation noted a concerning trend of Israel targeting journalists, citing a lack of accountability.
He highlighted Israeli social media influences and officials making threats against journalists, contributing to an environment normalizing such attacks. Mhanna criticized international partners for turning a blind eye to these developments.