Israeli army says struck Hezbollah targets; border town mayor calls for buffer zone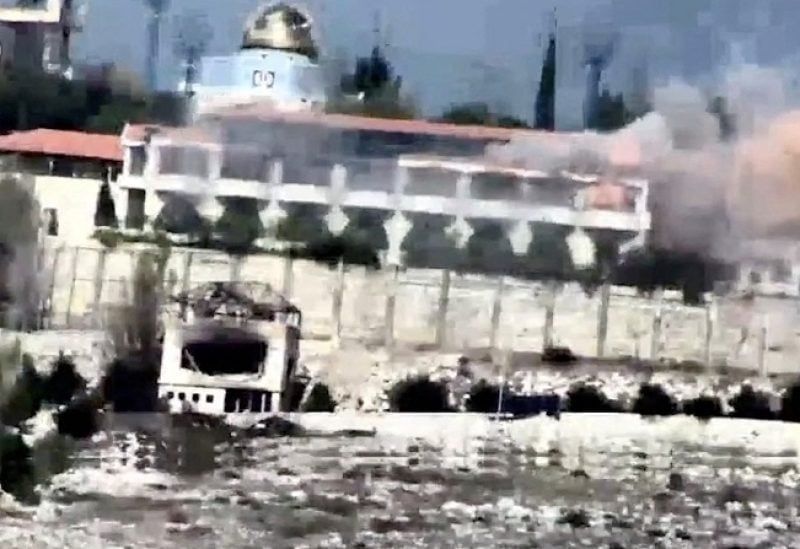 On Tuesday, the Israeli military announced that its aircraft had detected and targeted three armed "terrorist" groups in the border area adjacent to Lebanon.
"[Israeli army] fighter jets struck a number of Hezbollah terror targets, including military infrastructure and structures used for directing terrorist activity. A short while ago, terrorists fired mortar shells at an [Israeli army] post in northern Israel. No injuries were reported. [Israeli army] artillery is currently striking the source of the fire," the Israeli military said in a statement.
Earlier, the Israeli army said: "Three anti-tank missile launches from Lebanese territory toward the area of Metula in northern Israel were identified. No injuries were reported. In response, IDF soldiers are striking toward the source of the fire in Lebanon."
Lebanese pro-Iranian TV channel Al Mayadeen reported that Hezbollah "fighters targeted, with appropriate weapons, a house in the settlement of 'Metula', where Israeli enemy soldiers were stationed."
The head of Metula in the north, near the Lebanon border, has decried the new state of affairs in the vicinity of his town, with communities emptied due to the threat from Hezbollah, according to the Times of Israel.
"In effect, Israel has formed a security zone 5 kilometers south of the border," Mayor David Azoulay said, referencing the former "security zone" Israel once held in south Lebanon. He called on Israel to form a security zone of 4-5 kilometers north of the border.
"We are told that [Hezbollah leader Hassan] Nasrallah won't start a war, but we're already at war," Azoulay added.