Israeli enemy shoots at demonstrators as they climb separation wall, injuring two persons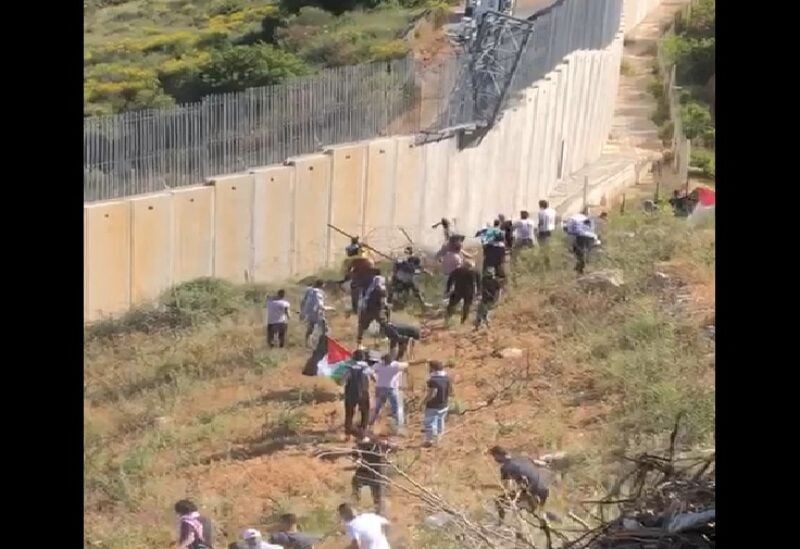 Israeli enemy forces opened fire at the demonstrators who climbed the separation wall in area of al-Abara this afternoon, as they threw stones and raised the Palestinian and the Hezbollah Party flags on the fence above the wall, NNA correspondent reported.
One person was wounded at the wall between Adaisseh and Kfar Kila after being shot by the Israeli enemy forces, and was transferred to Marjayoun Governmental Hospital for medical treatment.
Another Palestinian protester was also injured at the border of the town of Kfar Kila, after being shot while raising Palestinian flags on the concrete wall and was also rushed to Marjayoun Government Hospital for medical attention.