Japan continues to support landmine clearance activities in southern Lebanon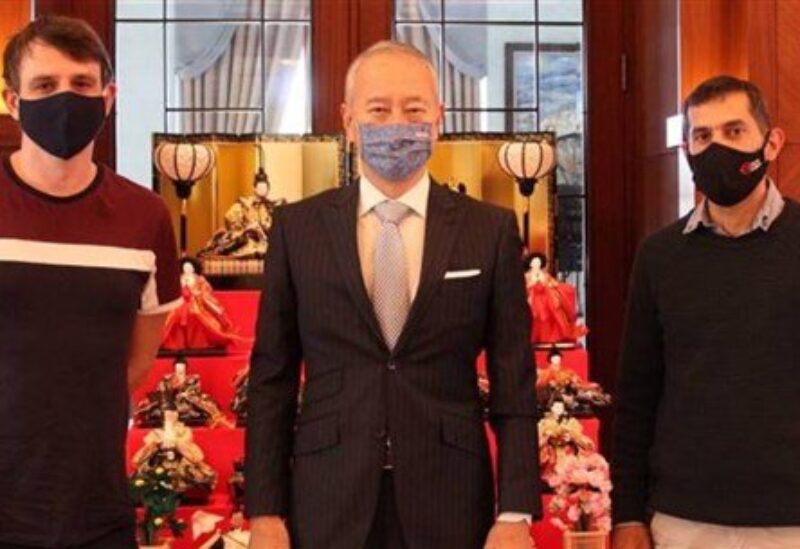 The Japanese Embassy in Lebanon said on Friday that Japan pledges to extend 633,176 US dollars in grant to Dan Church Aid for the procurement of demining devices, medical equipment and others. On March 12, 2021, Ambassador OKUBO Takeshi signed a grant agreement with Mr. Matthew Benson, Country Director of Dan Church Aid in Lebanon.
Dan Church Aid is a well-known international NGO for its worldwide operations of landmines and cluster munitions clearance. Japan has built a strong partnership with the organization through its financial contributions over the past years. Appreciating the organization's performance and importance of human security in Southern Lebanon, Japan has decided to expand its support for the organization's operations in the villages of Marwahin, Al Dhaira, and Alma al Shaab, Tyre District, in Southern Governorate. This grant assistance will contribute to protect more than 11,000 citizens, including approximately 900 Syrian refugees, from exposing to the explosives and to ensure their safe access to farm land, thereby improving the agricultural production in the area.
At the signing ceremony, Mr. Matthew Benson, appreciating the Japan's continued support, explained how Japan has contributed to secure the safety of local populations and to expand the possibility of utilizing the land after the mine clearance operations.
On the other hand, Ambassador Okubo congratulated Dan Church Aid on successful completion of the Japan-funded project over the past two years and affirmed his commitment to supporting landmine clearance operations in order to further deliver humanitarian assistance to the vulnerable people across Lebanon.