Judge Tarek Bitar assumes office at Palace of Justice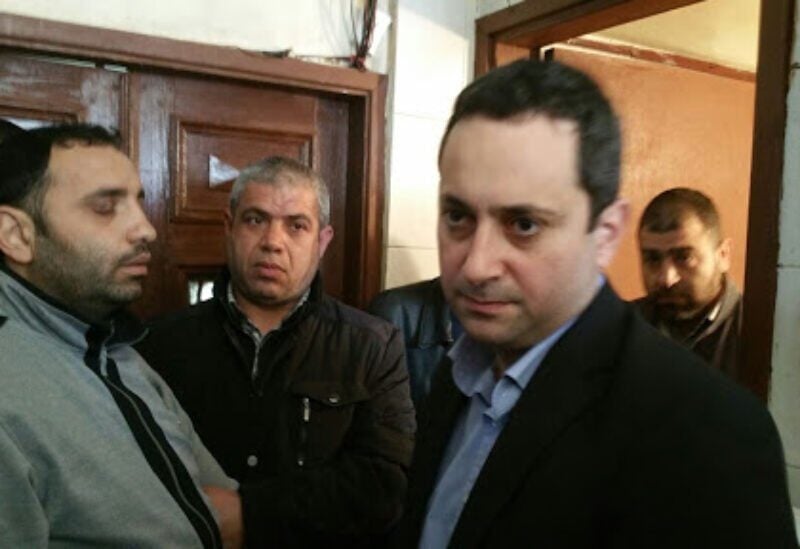 Judge Tarek Bitar, a newly appointed judicial investigator in the Beirut port blast probe, headed on Saturday morning to his office at the Palace of Justice in Beirut as he intends to review the file as a prelude to following up on investigations.
Judge Bitar will continue to follow up on the files he was dealing with as head of the Beirut Criminal Court, sources familiar with the matter reported.
Families of people killed in the Beirut port explosion last August protested on Friday for a second day after a court removed the lead investigator into the blast in a severe setback to their campaign to hold those in power to account.
Around 70 people gathered in front of Beirut's Palace of Justice yesterday, some burning tires to block roads or holding images of their dead relatives.
Judge Fadi Sawan charged 3 ex-ministers and the outgoing prime minister with negligence over the explosion in December, but the four did not appear for questioning and accused him of overstepping his powers.
On Thursday, the Lebanese court of cassation dismissed Sawan from the investigation upon a request from 2 former ministers he had leveled charges against. The court cited "legitimate suspicion" over Sawan's neutrality, partly because his house was damaged in the blast which devastated much of the capital.