Kuwaiti Ambassador visits Minister Makary, deems Lebanese-Kuwaiti relations as historic and deeply rooted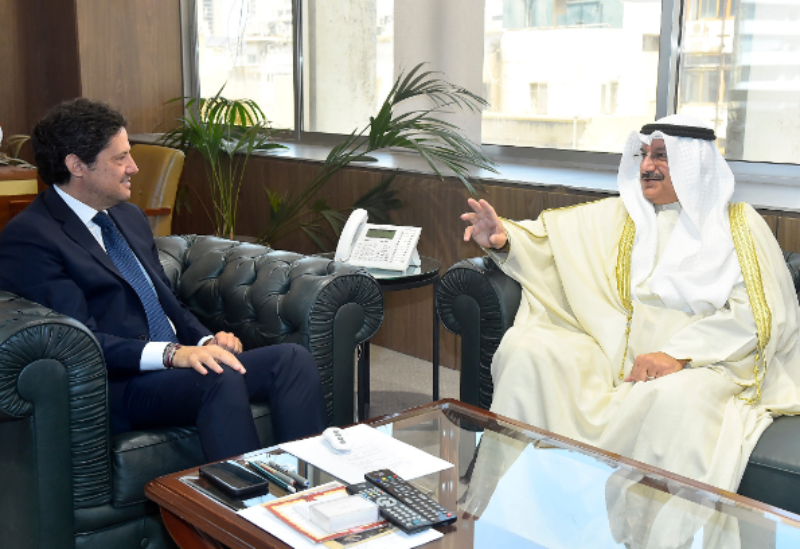 Caretaker Information Minister Ziad al-Makary greeted Kuwaiti Ambassador to Lebanon Abdul-Aal Al-Qinai, who was paying a farewell visit after his diplomatic term in the nation ended.
Upon his return, Ambassador Al-Qinai stated that he addressed with Minister Makary a wide variety of bilateral matters of mutual importance, stating that he will endeavor to arrange for Minister Makary's visit to Kuwait in the near future after the relevant procedures are completed.
Ambassador Al-Qinai deemed the relationship between Lebanon and Kuwait as historical and deeply rooted, expressing his country's keenness on maintaining best bilateral relations.
In response to a question, the Kuwaiti Ambassador stressed that "relations between Lebanon and the Gulf states have improved."