LAF commander warns against attempts to undermine army's rights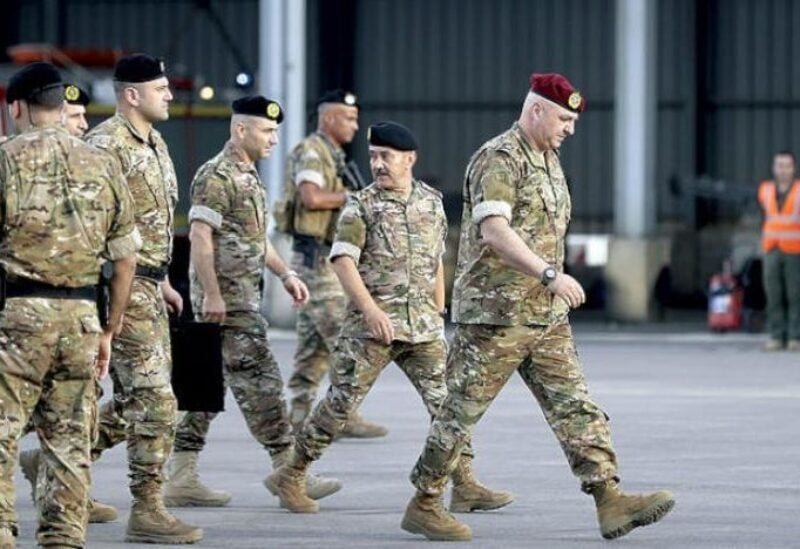 General Joseph Aoun, Commander of the Lebanese Armed Forces, said on Monday that the whole country is suffering due to the dire economic situation, noting that the people are now hungry and soldiers likewise.
"What are the officials waiting for?" General Aoun asked during a meeting he held today with senior officers, which aimed to discuss the developments unfolding across the Lebanese territories and the measures that must be taken.
"We support the freedom of peaceful expression as enshrined in the constitution and international covenants. However, we oppose attacks against public and private property and we won't allow anyone to undermine security and civil peace," he said.
On another note, General Aoun denied reports about desertions in the army in light of the deteriorating economic situation, adding however that "the army's budget is being increasingly reduced every year, which negatively affects the morale of the military."
"We reject any attempts to undermine our rights. We sacrifice our lives for the country but the state has a duty to grant us our rights."
He also warned against those "who are launching political campaigns against us in a bid to tarnish our image," saying "this will not happen and it is forbidden to meddle in our affairs."
"The army is unified," Aoun said, noting that breaking such unity would lead to "the end of the entity" and that the 1975 experience (i.e. the 1975 civil war) will not take place again.