Lebanese government concludes technical cooperation agreement with Japan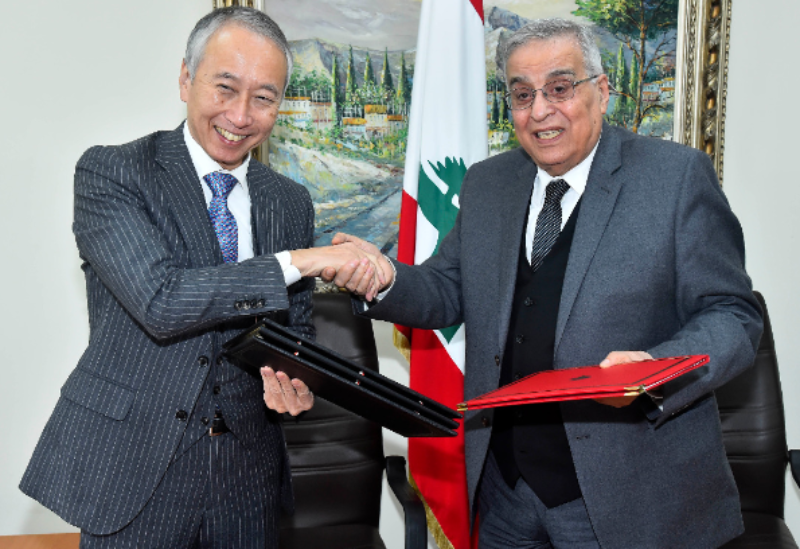 The Lebanese government has signed a "technical cooperation" agreement with the Japanese government, which provides for the establishment of an office for the Japanese International Cooperation Agency "JICA" in Lebanon, allowing Japan to help Lebanon in various fields, whether in kind or through experts and volunteers to assist in the issue of development in Lebanon in various fields.
The agreement, signed on the Lebanese side by Minister Abdullah Bou Habib and Japanese Ambassador Takeshi Okubo, comes after negotiations between the Ministry of Foreign Affairs and the Japanese embassy, ​​which allows for the organization of the relationship between the two countries and shows the extent of Japan's desire to help Lebanon within the legal frameworks required by Japanese laws.
On the other hand, Bou Habib discussed with the Ambassador of Denmark Merit Gul ways of cooperation between the ministry and the embassy.
He also discussed with Swiss Ambassador the repercussions of the Ukrainian crisis on the two countries, and how to face its challenges on food security and energy levels. The research also touched on the issue of the upcoming parliamentary elections.