Lebanon police raid coop, seize stored subsidized goods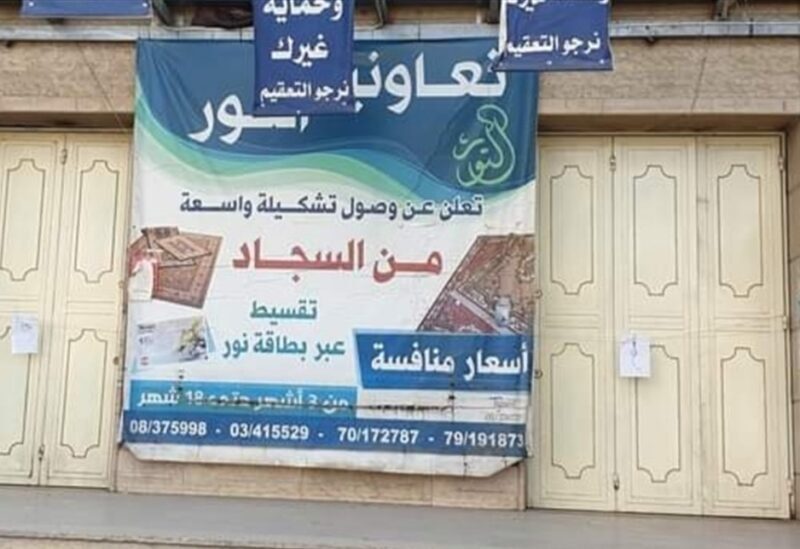 A patrol consisting of members of the State Security office in Baalbek raided on Monday Al-Nour coop and found large stored quantities of olive oil, milk, sugar and other subsidized foodstuffs, the National News Agency reported.
"The coop was closed and sealed with red wax as instructed by the Financial Prosecutor, Judge Ali Ibrahim," it added.
Crushed under a mountain of debt, Lebanon is grappling with a financial crisis that has wiped out jobs, raised warnings of growing hunger and locked people out of their bank deposits.
The collapse of the Lebanese pound, which fell to 10,400 to the dollar on Monday, has slashed about 85% of its value in a country relying heavily on imports.
The decline was the last straw for many who have seen prices of consumer goods such as diapers or cereals nearly triple since the crisis erupted.
Lebanon's Central Bank had set a list of the commodities that shall be subsidized, including gasoline and flour products. However, there are increasingly recurrent reports about potential subsidy cuts which would cause havoc in the country if no alternative plan is created.
In light of this situation, some parties are resorting to monopolistic practices by storing the subsidized goods and making them out of reach only to smuggle them subsequently in a bid to earn U.S. dollars instead of Lebanese pounds.