Lebanon replaces the Emirati flag with the Kuwaiti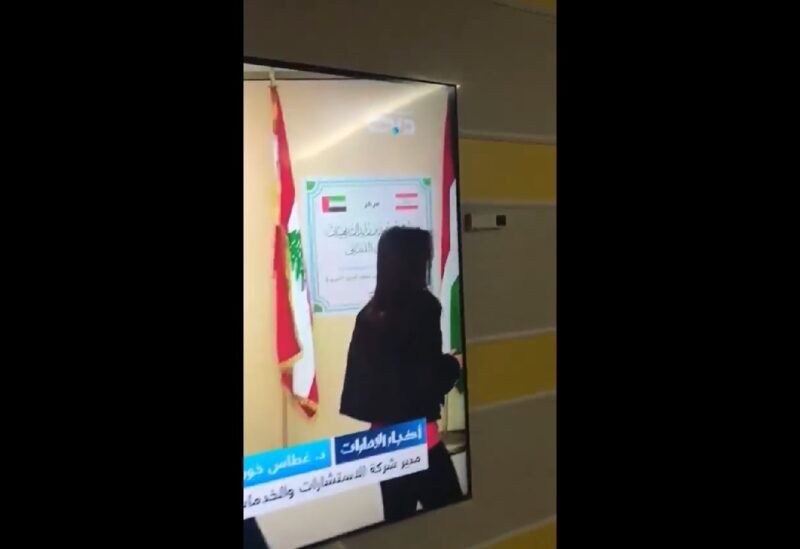 The Lebanese state and the government's neglect has reached a point of not distinguishing between the flags of Kuwait and the Emirates. During the opening of Mohammed bin Zayed Hospital in Biel in central Beirut, the UAE flag was replaced by the Kuwaiti flag, which sparked the Emiratis anger, expressing this through tweets on their Twitter pages.
While Prime Minister Najib Mikati was inaugurating the Emirati field hospital, the Kuwaiti flag was raised instead of the Emirati flag, attached to the Lebanese flag, which prompted the Emiratis to raise question marks about "authorizing unqualified people in the details of the state." The Lebanese also criticized the matter and ridiculed such a government, saying: What a farce?