Lebanon reports 2,280 new Covid-19 infections, 15 fatalities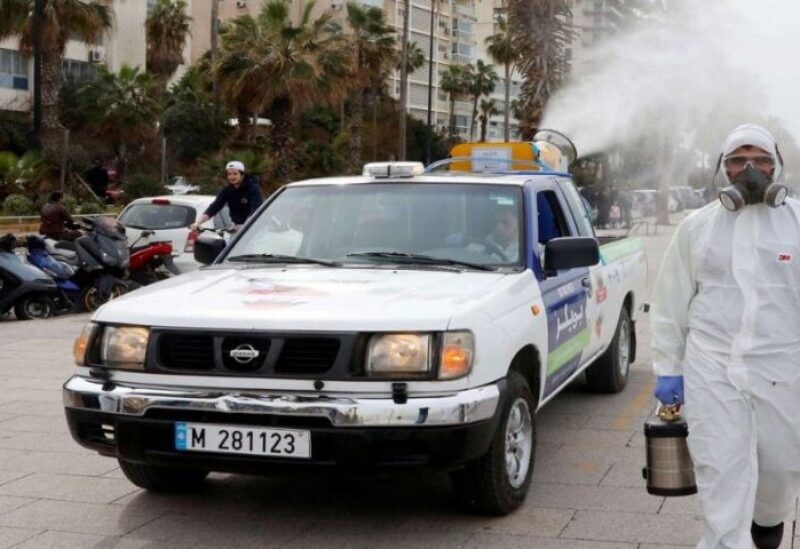 The Ministry of Public Health reported 2,280 new COVID-19 infections over the past 24 hours, along with 15 deaths.
The total number of confirmed cases stands now at 715,950 while the overall tally of fatalities is 9,072.
The number of citizens that received the first dose of Covid-19 vaccine has reached 2,348,463 and the number of citizens who received the second doze is 1,931,949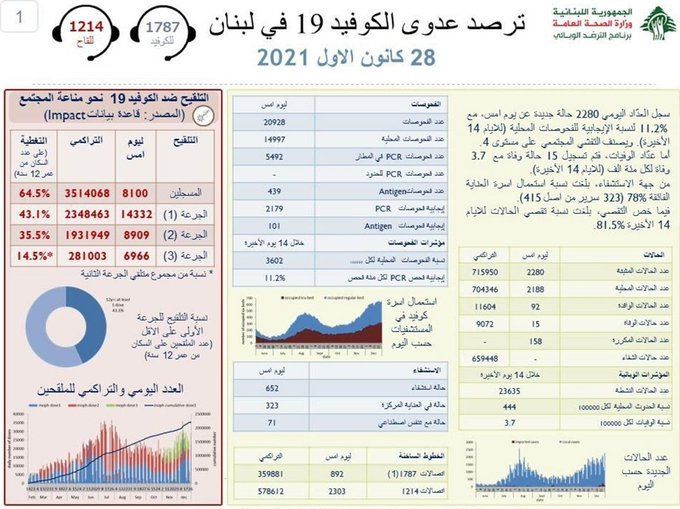 .