Lebanon takes precautions as locusts reach Jordan, Syria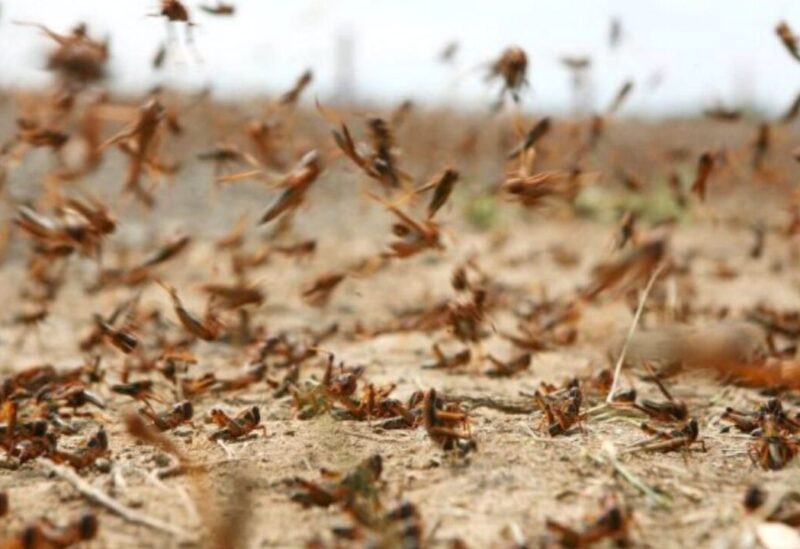 Lebanon is taking precautions to face any possible waves of locusts after the insects reached multiple regions in Syria and Jordan, local media reported.
Caretaker Agriculture Minister Abbas Mortada on Monday asked experts at the Agricultural Research Authority to "monitor and study the movement of locust swarms in neighboring countries and take the necessary precautionary measures to confront any wave, if it occurs."
Mortada issued a statement whereby he assured the Lebanese people that this measure is precautionary, noting that "there is no immediate danger to date."
Over the past few days, the Jordanian authorities have been responding to swarms of locusts that invaded the eastern side of the country.
On Saturday, the Jordanian Army announced that the airforce had started assisting the Agriculture Ministry in its fight against the desert locust waves.
Locusts also reached some regions in Syria. Nonetheless, the Syrian Agriculture Ministry has dismissed the rumors along with photos depicting a high concentration of these insects in the country.
The Ministry said the locusts that recently arrived in Syria are few, adding that it had taken all necessary measures to prevent their spread to other areas.