Lebanon: Tear gas, clashes as protesters try to storm Grand Serail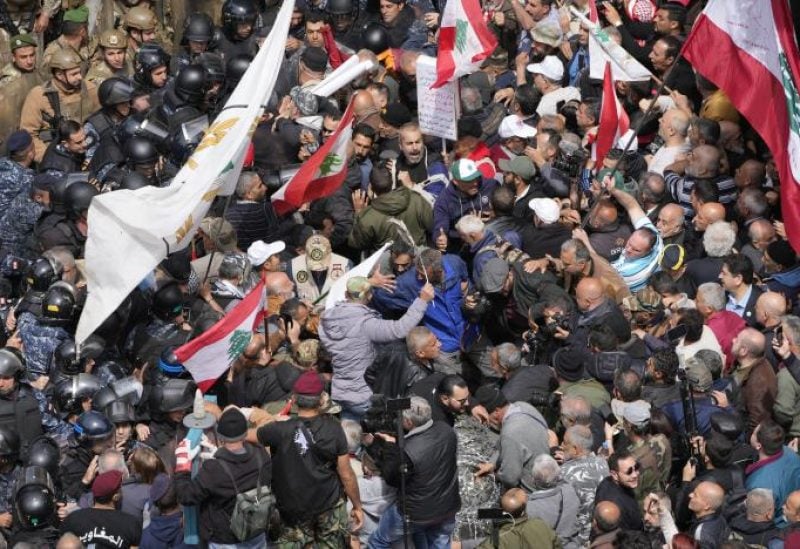 Lebanese security forces fired tear gas on Wednesday to disperse hundreds of protesters, mainly retired soldiers, who tried to break through the fence leading to the Grand Serail in downtown Beirut.
The retired soldiers demanding better pay were clashing with riot police and troops. Several people suffered breathing problems from the tear gas. The protesters hurled stones at the officers protecting the government headquarters and repeatedly tried to break through the fence.
The violence came amid widespread anger over the harsh economic conditions in the country. The Lebanese pound hit a new low on Tuesday, selling for more than 143,000 pounds to the dollar before making some gains. The pound has lost more than 96% of its value over the past three years.
The political class has resisted the implementation of reforms demanded by the international community. Lebanon has also stalled on reforms agreed to with the International Monetary Fund to enable access to $3 billion in a bailout package and unlock funds in development aid to make the economy viable again.