"Lebanon wants UNIFIL's mandate to be extended without change in mission, and begin maritime borders' negotiations without preconditions," President Aoun affirms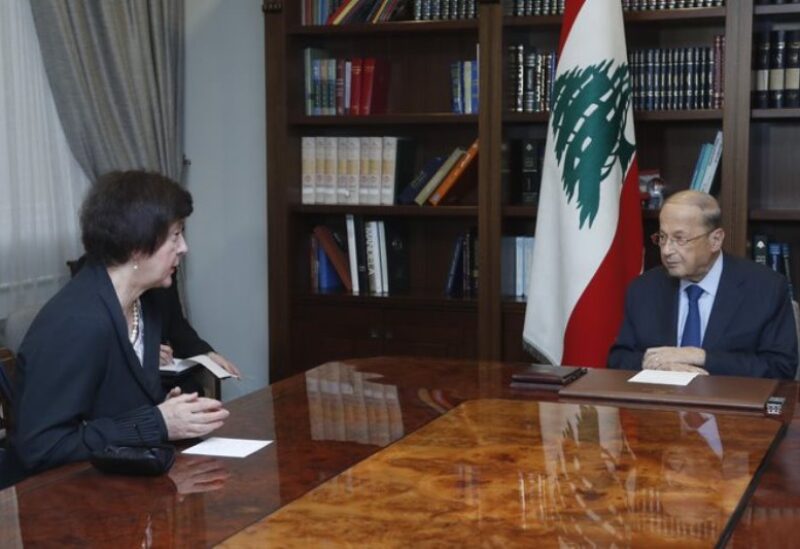 General Michel Aoun, President of the Republic, told UN Special Coordinator for Lebanon, Mrs. Joanna Wroneeka, that "Lebanon, which is committed to implementing Resolution 1701 in all components, seeks the extension of the international forces operating in the south (UNIFIL) without modification in mission and numbers, given the role it has played with the Lebanese army in main operations."
President Aoun believes that continuous coordination between UNIFIL and the Lebanese Army ensures that no problems or accidents with the people occur, and he expressed his desire to resume indirect negotiations to demarcate the southern maritime borders without preconditions in the interests of all parties involved.
The President also praised the UN institutions' efforts in Lebanon in several domains.
For her part, Mrs. Ronica informed President Aoun that the Security Council will meet on July 22nd to discuss the periodic report on Resolution 1701, and it will address the situation in Lebanon in general and in the south in particular, in addition to political, economic and social developments.