Lebanon's army distributes meat in Tripoli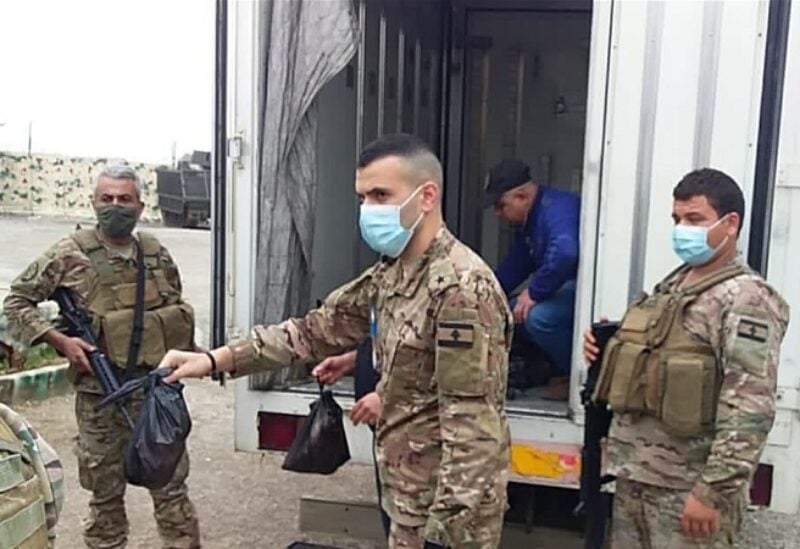 Lebanese army units distributed on Monday food rations including meat products to families in need across the impoverished northern city of Tripoli.
The neighborhoods that received the aid included Al-Qobbeh, Jabal Mohsen, Al-Tebbaneh, Al-Soueika, the internal markets, Bab Al-Ramel and Al-Mina.
The Lebanese Armed Forces distributed the above-mentioned foodstuffs under the supervision of the army's intelligence directorate – northern branch.
The army has been on a mission to support the poor in Lebanon by offering financial aid as the country is reeling from its worst economic crisis since the 1975-1990 civil war.