Lebanon's Hariri says will not form cabinet catering to president's wishes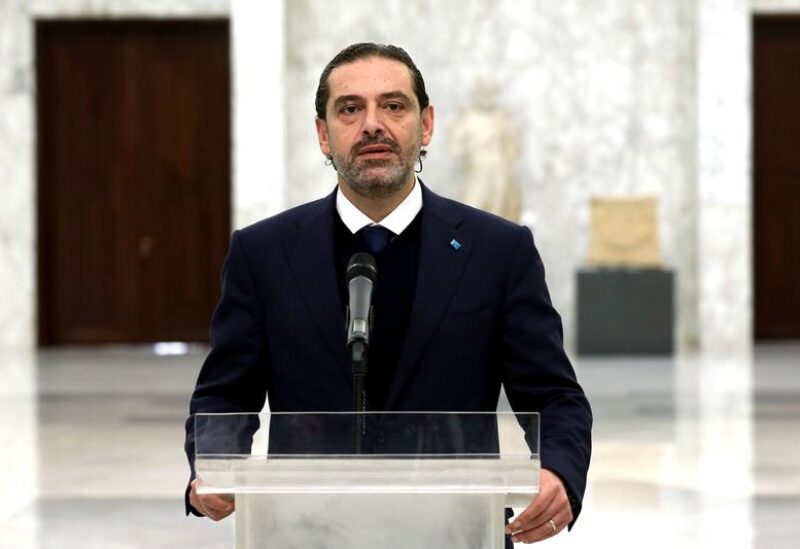 Lebanon's Prime Minister-Designate Saad al-Hariri announced on Saturday that he will not form a government that simply caters to President Michel Aoun's wishes.
"I will not form a government as the team of his Excellency the President wants it, nor any other political faction. I will only form the kind of government needed to stop collapse and prevent the big crash that is threatening the Lebanese," Hariri told a parliament session on Saturday.
Hariri, a Sunni Muslim who like his assassinated father has headed multiple previous cabinets, was asked to form another one in October, after a previous PM-designate failed to form a government of technocrats. However, he has been at loggerheads with Aoun over the cabinet lineup.
Western and other donors, led by France, have underscored the need for Lebanon to form a viable government of technocrats or specialists before they will release funds to support the crippled country. Talks with the International Monetary Fund have stumbled.
Gulf countries, who in the past could be relied on to provide financial support, have now shown reluctance to step in due to frustrations over the rising influence of Hezbollah, the Lebanese Shi'ite group supported by their regional foe Iran.
Tensions with Saudi Arabia and other Gulf Arab nations were stoked this week by scathing remarks about them by the Lebanese foreign minister during a TV interview. The minister quit his caretaker post shortly afterwards.