LF's Geagea to SBI: The Minister of Interior should ask the army what happened on the ground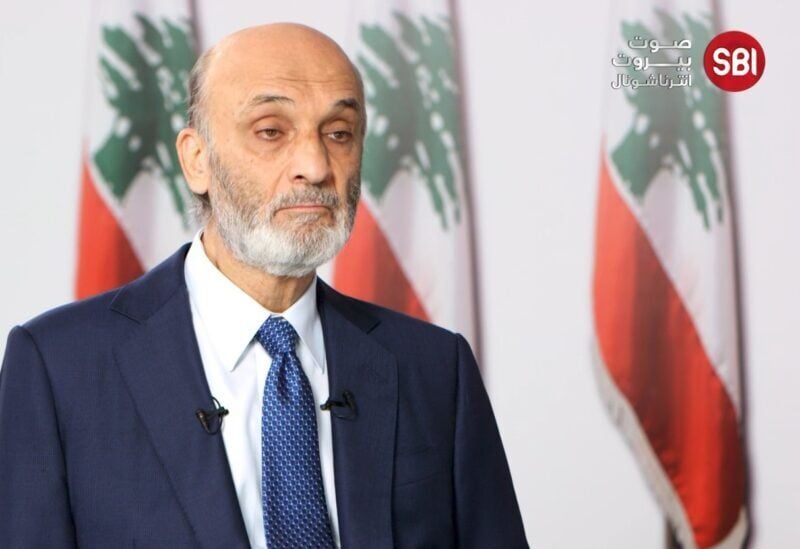 The Head of the Lebanese Forces Party Samir Geagea commented during an interview with Sawt Beirut International (SBI) website, on the Minister of Interior Bassam Mawlawi's remarks saying: "I would like to ask the Minister of the Interior, who rushed to say yesterday that the protestors were subject to gunshots, while the demonstration was in completely different place."
The demonstration's path was from Bierut suburbs, to Tayouneh Roundabout,  Badaro, and then Adliya, but the accident took place in one of the alleys of Ain al-Remmaneh's near Frères School.
"Let the Minister of Interior please ask the army what happened on the ground," Geagea said. They raided the separating wall that the army had erected between the demonstration area and the Ain El Remmaneh area.
Geagea said that those who attacked the army are battalions in every sense of the word, I wish all media outlets, investigators and judges to go to Ain El Remmaneh and ask people what they saw."
He added, " We are on the ground, and this is true. We are in all the areas where we have a presence. We are not absent from any issue, and here no one should forget how many incidents occured between Ain al-Remmaneh and the suburb " Al-Dahieh".