Majzoub has issued a new decision and signed annual work plan with "UNESCO" to support education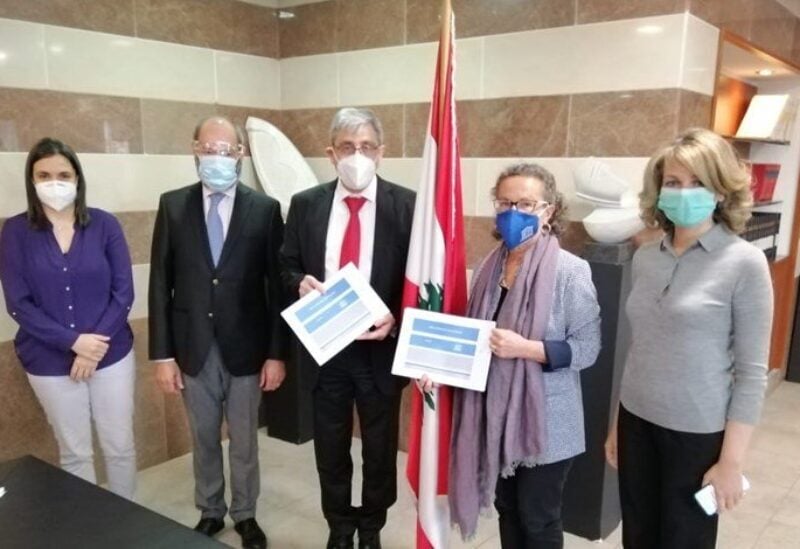 Minister of Education and Higher Education Tarek Majzoub and Director of UNESCO's Regional Office Costanza Farina signed the annual work plan of UNESCO in cooperation with the Ministry of Education, in the presence of the Director General of Education Fadi Yarak, Director of counseling and guidance Hilda El-Khoury, and responsible for the Education Program in Lebanon of UNESCO Maysoon Shihab.
The plan includes several axes, the most prominent of which is responding to the crisis resulting from the Coronavirus, providing technical support for the development of the five-year plan for the Ministry and the education sector in Lebanon, securing support for the General Directorate of Higher Education, rehabilitating educational institutions affected by the port explosion, and supporting quality education.
Majzoub expressed sincere gratitude and appreciation of UNESCO, represented by the Director of the Regional Office and the work team, for the continuous cooperation and support, hoping that the plan axes would lead to achieving qualitative steps in improving the performance of the administration, teachers and educational institutions, thus raising the ability to respond to the requirements of the health, educational and administrative stage.
On the other hand, Minister Majzoub issued a decision stipulating that the hourly wage differences be granted to those contracting to teach in public schools across regions who hold technical licenses, after the hourly wages were raised from 18,000 pounds to 20,000 pounds. The differences cover the teaching hours of these professors for each of the academic years 2017/2018, 2018/2019 and 2019/2020.
The minister attached to his executive decision, regulations the Director General of Education, Professor Fadi Yarak, submitted to him, prepared by the Directorate of Basic Education and Educational Zones.