Makary meets Caretaker Industry Minister, says working to develop media and film industry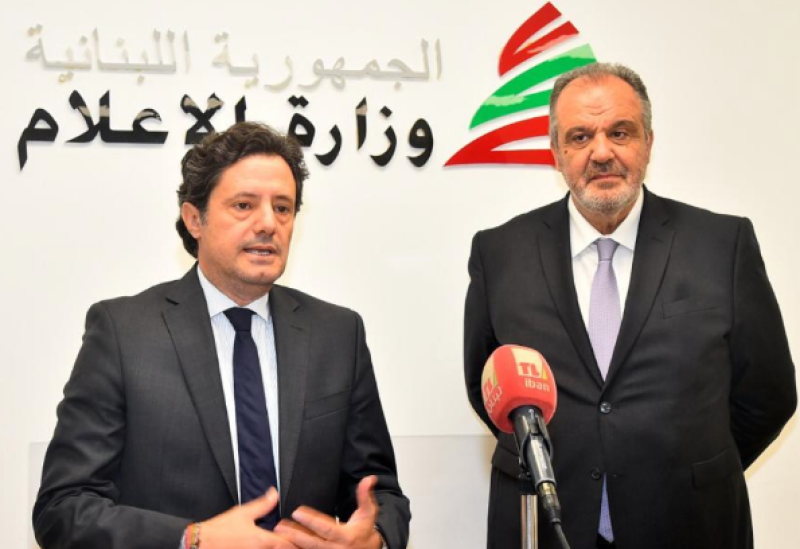 Caretaker Minister of Information Ziad Makary met with Caretaker Minister of Industry George Bouchikian, who was accompanied by Lawyer Selim Khoury, in his ministry office on Friday.
The meeting was attended by Brigadier General Antoine Makary, Chief of the Information Ministry's Bureau, Lawyer Boutros Frangieh, Minister Makary's Adviser, Laila Hijazi, Secretary of the General Union of Arab Producers in Beirut, and Union member, Lawyer Randa Kanaan.
Minister Makary indicated that the meeting bears great importance in terms of the fields of media production as well as media and film industry, saying they are seeking to find specific cooperation to develop this industry, "because Lebanon is one of the leading countries in this field in the Middle East."
Minister Bouchikian, for his part, said that the project "has been underway for some time, and discussions are underway with the Minister of Information to implement an advanced media industrial project that represents Lebanon's future, to highlight Lebanon's advantages in the film and production media sector."
Bouchikian also said that they are determined to strengthen and modernize the film and media industry in Lebanon for the next stage, deeming it as an essential sector for the future of Lebanon.