Makary welcomes UNESCO's Farina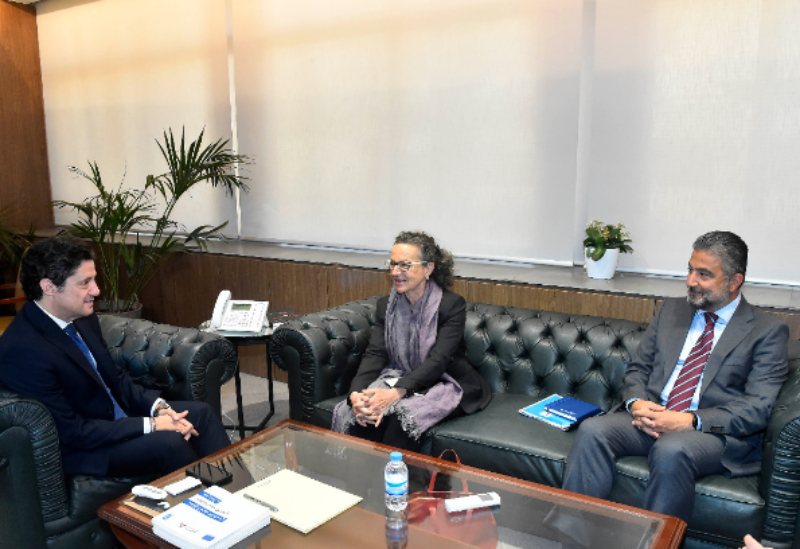 Minister of Information Ziad Makary received Costanza Farina, Director of the UNESCO Regional Office in Beirut, at his ministerial office on Friday to discuss a variety of UNESCO-Ministry of Information cooperation projects.
Minister Makary, on his part, stated that media freedom of expression is "a top priority," and that he opposes the suppression of journalists.
"Media freedom must be protected while maintaining responsible discourse," Makary noted.
The Information Minister also pointed out that he had held a meeting with editors-in-chief, in which he stressed the freedom that journalists enjoyed while maintaining professional ethics during electoral coverage.
In turn, Farina capitalized on the ongoing cooperation projects between UNESCO and the Ministry of Information and spoke about the Media Culture Project to raise ethical awareness and combat fake news.
As for the media law, Farina expressed willingness to cooperate by providing experts in this field. With regard to archiving, she also expressed her willingness to discuss three issues: media law, media culture, and archiving.