Man arrested in Southern Suburb, for involvement in Tayouneh incident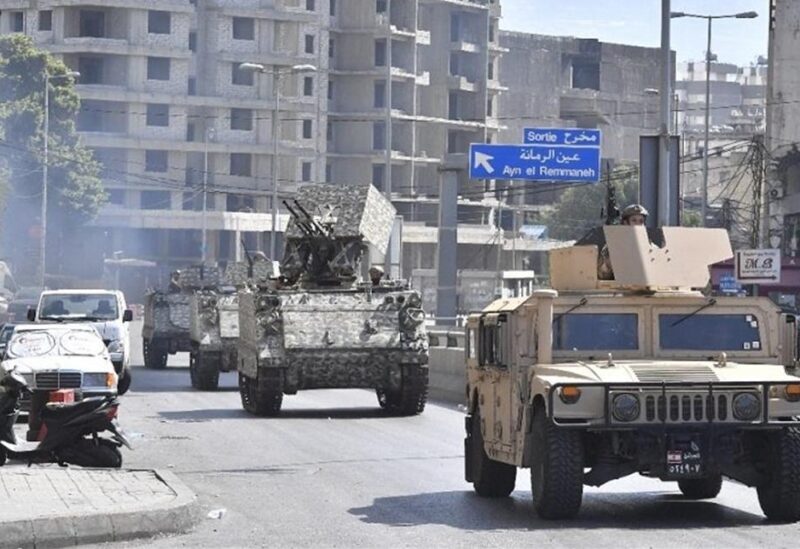 The Army Command – Orientation Directorate issued the following statement:
On 15-12-2021, a patrol of the Intelligence Directorate in the Al-Laylaki area – the southern suburbs, arrested citizen (H.R) for his participation in the shooting during the events that tookplace in the Tayouneh area on 15-10-2021, and for his involvement in shooting in more than one area, in prior dates and creating problems, and carrying out several thefts of cars and motorcycles, and using and promoting drugs. He was arrested with a military weapon and a quantity of drugs.
Investigation was launched under the supervision of the competent judiciary.