Maronite Patriarch Rahi meets KSA ambassador in Bkerke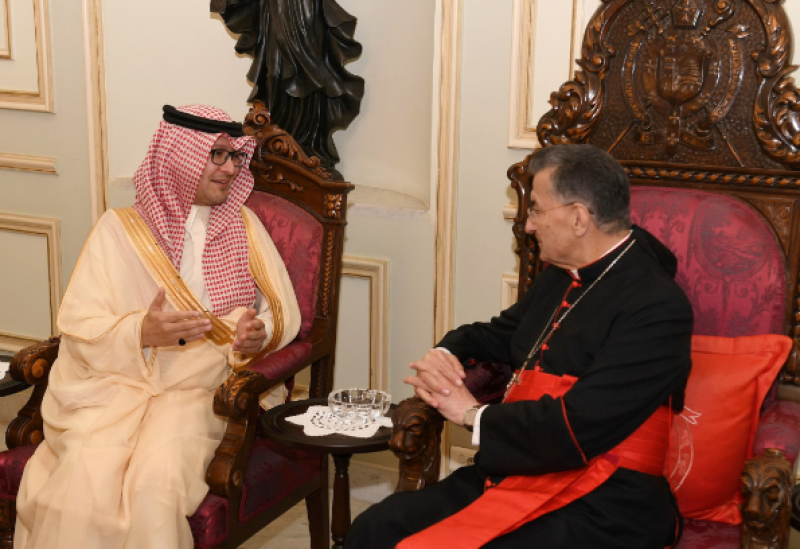 Maronite Patriarch, Cardinal Mar Beshara Boutros Rahi, on Tuesday met in Bkerki with Saudi Ambassador to Lebanon, Waleed Bukhari, who offered well-wishes on the festive season.
Ambassador Bukhari hailed Patriarch Rahi's national positions which constitute "a guarantee and a road map for solutions."
Bukhari also affirmed the Kingdom's permanent support for Lebanon and the Lebanese people, and highlighted the historical and deeply-rooted relations between his country and Lebanon, in general, and the Maronite Patriarchate, in particular.
On the other hand, Patriarch Rahi met with the Cultural Advisor at the Iranian Embassy, Kamil Baqer, who expressed well-wishes on the holy Christmas and the New Year.
Among Patriarch Rahi's itinerant visitors for today had been the Director General of the Presidency of the Republic, Dr. Antoine Choucair, who expressed well-wishes on the festive holiday.