Maronite Patriarch Rahi meets Taymour Jumblatt, former minister Damianos Kattar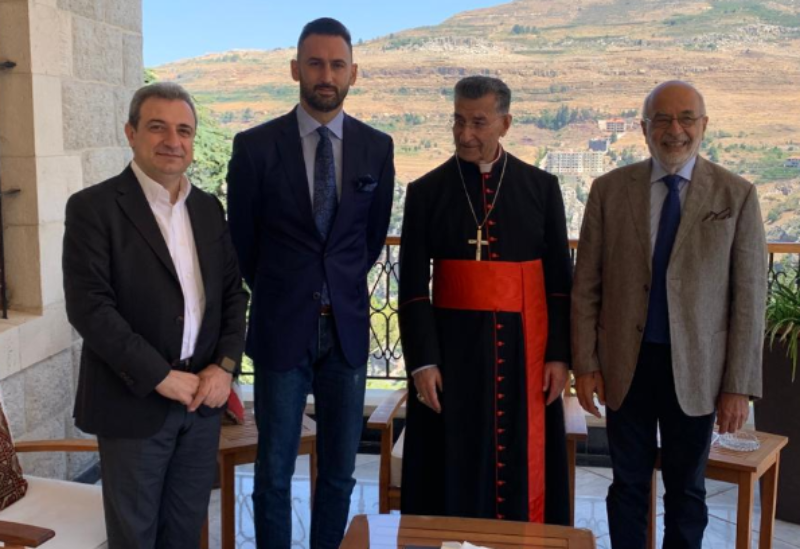 Maronite Patriarch Cardinal Bechara Boutros Rahi, on Friday met in Dimane with Head of the "Democratic Gathering" parliamentary bloc, MP Taymour Jumblatt, accompanied by MPs Akram Chehayeb and Wael Abou Faour.
The delegation expressed the Democratic Gathering's support for the Patriarch's positions.
On emerging, MP Teymour Jumblatt said: "Our visit today is to affirm to His Beatitude that our national and historic partnership is steady that had begun with Mount Lebanon's reconciliation," hoping that this partnership will continue in the future for Lebanon's interest, its independence and sovereignty.
On the other hand, Patriarch Rahi met with former Minister Damianos Kattar.