Meeting between Rahi and Shea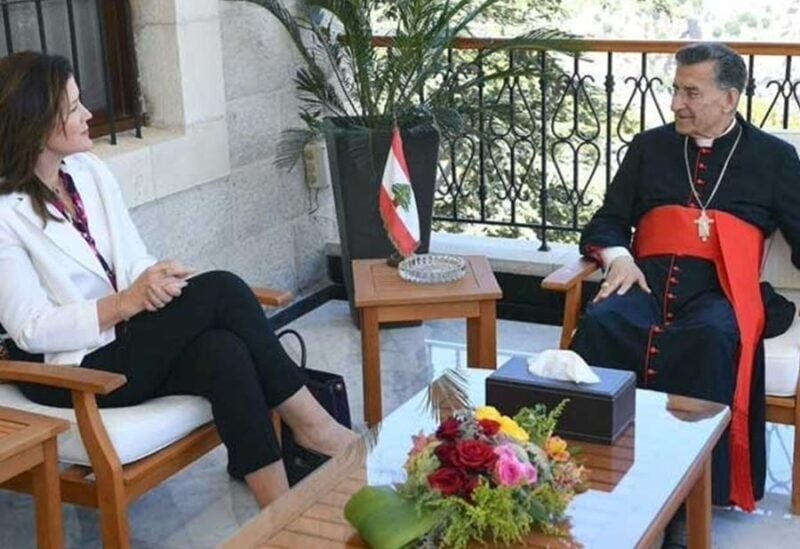 Maronite Patriarch, Cardinal Mar Bechara Boutros Al-Rahi, received, at the Summer Patriarchal edifice in Diman, US Ambassador Dorothy Shea, accompanied by Counselor Ethan Lynch.
Overall developments on the Lebanese arena were discussed during the meeting, especially the necessity of forming a government and working on the necessary reforms that Lebanon needs.
At the end of the visit, Rahi presented Chia with a plant of a cedar tree.