Mikati after talks with Rahi: We proposed holding meeting for ministers in Dimane on Tuesday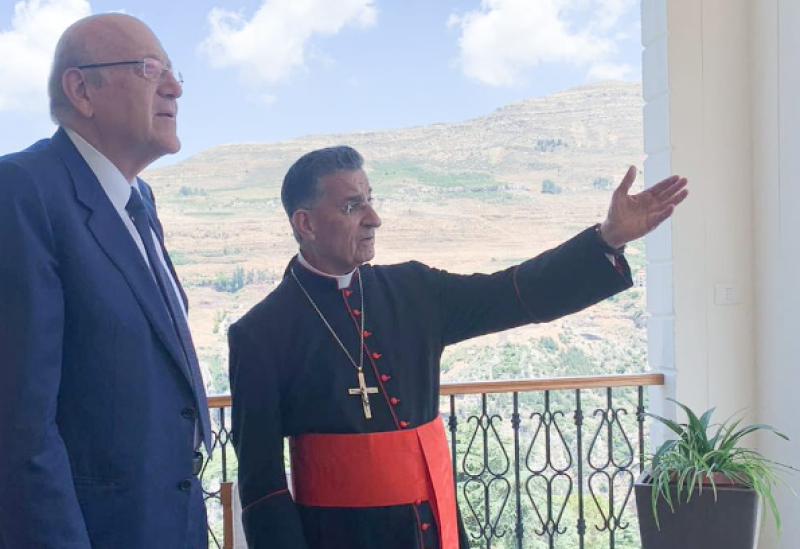 Caretaker Prime Minister Najib Mikati visited the Maronite Patriarch Beshara Rahi in Dimane, accompanied by a ministerial delegation.
Mikati later held a meeting with the members of the Council of Maronite Bishops.
"During our discussions with the Patriarch, we proposed holding a meeting for the ministers in Dimane at 11:00 next Tuesday to tackle the challenges threatening the Lebanese and the means to confront them," said Mikati.
He added that talks with the Patriarch also touched on the displaced Syrians' file.
Moreover, he renewed calls to expedite the election of a new president of the republic.
Mikati also revealed that he contacted the Central Bank's interim governor Wassim Mansouri in the morning.
On the events in Ain-el-Hilweh Palestinian refugee camp, Mikati said: "I am following up on the matter with the army chief and things will be under control soon, God willing."