Mikati briefed by Mawlawi over investigations into ammonium shipment, commissions Foreign Minister to make contacts to prevent Israel from carrying out excavation works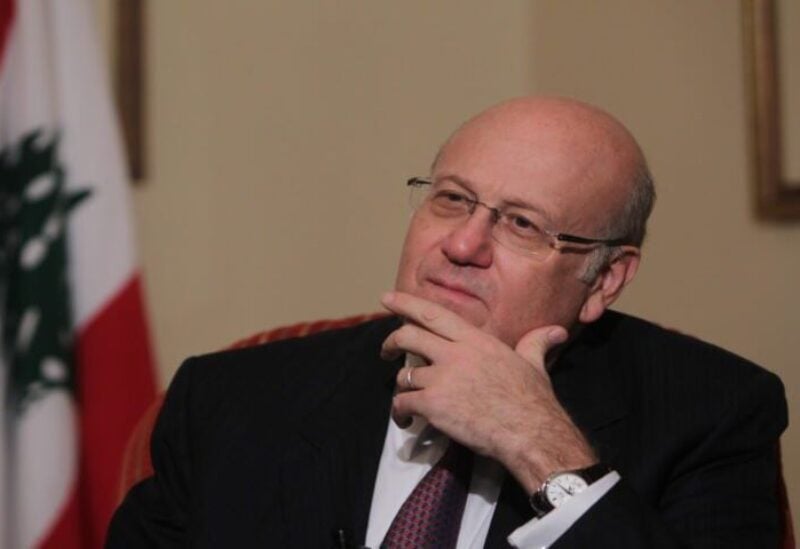 Prime Minister Najib Mikati met with Interior Minister Bassam Mawlawi, who visited him at his residence this afternoon upon his return from his visit to the Bekaa Valley.
PM Mikati was briefed about the seized truck containing ammonium nitrate, whereby he asked Minister Mawlawi to follow up on the ongoing investigations into this matter to reveal all circumstances.
On another note, Mikati also asked the Minister of Foreign Affairs and Emigrants, Abdallah Bou Habib, to make the necessary contacts with the relevant international authorities to prevent Israel from undertaking oil and gas exploration activities in the disputed marine area, after it concluded exploration contracts with one of the companies and was preparing to start exploration.
Prime Minister Mikati affirmed that "there is no complacency in this matter, nor is there a waiver of Lebanese rights, and the United Nations must play its role in deterring Israel and forcing it to stop its repeated violations of Lebanese rights and Lebanon's sovereignty."
Meanwhile, the Prime Minister followed up with Minister of Energy and Water Walid Fayyad the procedures related to resolving the fuel crisis.
The Prime Minister stressed that "the priority is to end the queues of humiliation of citizens in front of gas stations and to re-organize the process of distributing fuel at all stations."