Mikati: Calling the Council of Ministers to meet without resolving matters will complicate matters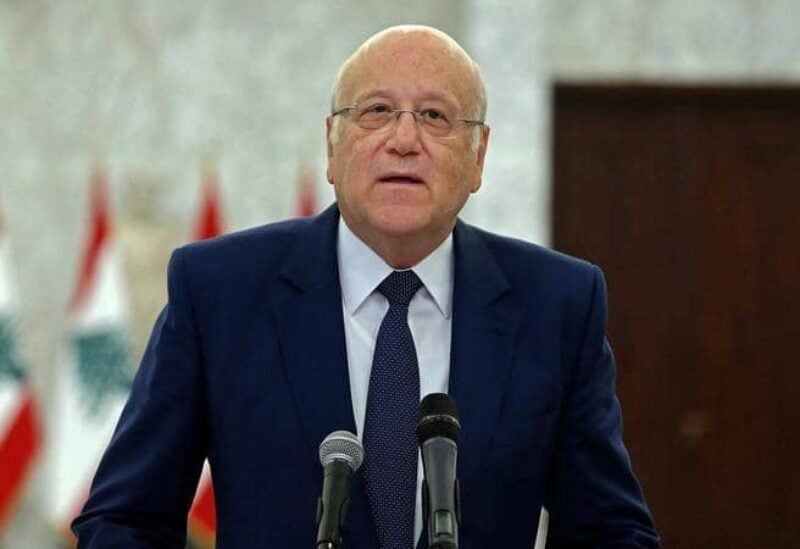 Prime Minister Najib Mikati indicated that it is true that "the government continues through ministerial meetings, but the failure to convene the Council of Ministers constitutes a fundamental gap, and we are working to resolve it slowly, and calling for the Council of Ministers to meet without resolving matters will inflame the dispute and complicate matters".
"The time is no longer appropriate for disruption, while levels of collapse require all efforts, and everyone is required not to deal with the government as a bulwark, and what is required is to help employees and manage administration matters to a minimum".
He stressed that "Lebanon is determined to implement all international resolutions, and is committed to its Arab depth, and Lebanon adheres to freedom of expression".
During the meeting of the Committee for the Implementation of Resolution 1325 on Women, Peace and Security in the Grand Serail, Mikati pointed out that Lebanon was one of the first countries to grant women their rights. He pointed out that the action plan aimed to implement the international resolution in the first stage and achieve strategic goals of participating in the decision, protecting girls and preventing discrimination against women. Despite the difficult stage that Lebanon is going through, we are here to review the first stage and follow up on priorities for the coming years.