Mikati chairs meeting of Digital Transformation Committee, receives Ambassador of Egypt, GLC's Asmar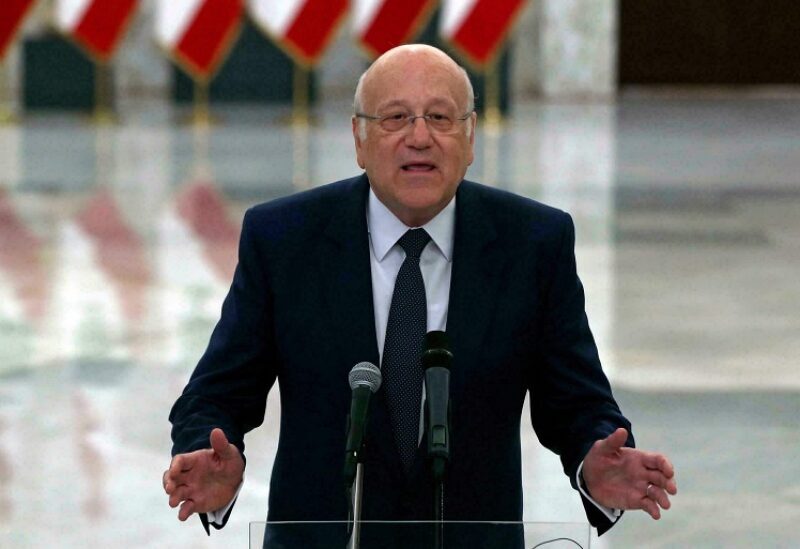 Caretaker Prime Minister, Najib Mikati, on Thursday welcomed at the Grand Serail head of the General Labor Confederation, Bechara Al-Asmar, at the head of a delegation.
On emerging, Al-Asmar said it was necessary to address the need to reformulate salaries, in the public and private sectors, by inviting the Index Committee to convene next week, in agreement with the Minister of Labor.
Mikati then chaired a meeting of the Ministerial Committee tasked to follow up on the implementation of digital transformation in state administrations, with whom he discussed the committee's latest achievements.
The PM separately welcomed the Ambassador of Egypt to Lebanon, Yasser Alawi, with whom he discussed the latest developments in Lebanon and the region.
The Premiere also had an audience with a delegation of the "Armed Forces Veterans Association" headed by Major General, Nicolas Mezher.