Mikati chairs meeting over customs condition, receives justice minister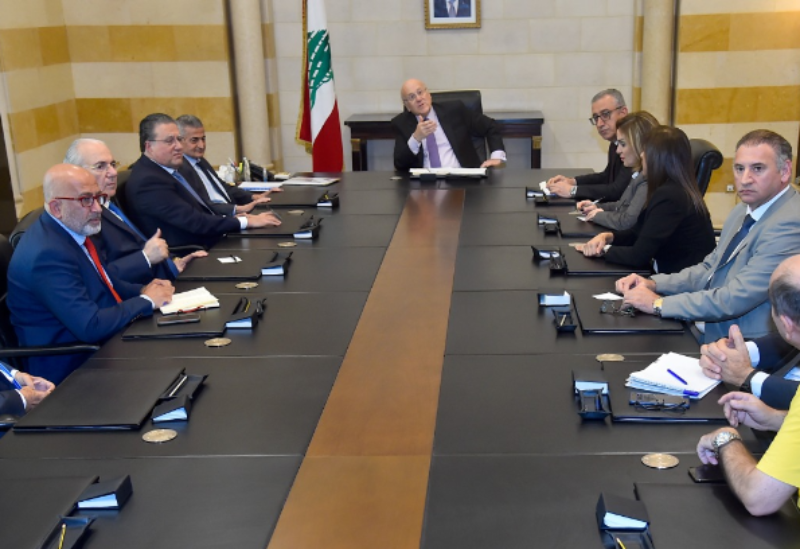 Prime Minister-designate Najib Mikati chaired on Wednesday a meeting devoted to discussing the condition of the Customs Department.
The meeting was attended by Caretaker Finance Minister Youssef Khalil, Head of the Higher Customs Council General Assaad Tofaili, a delegation of the Economic Committees chaired by former minister Mohammad Choucair, Director General of the Finance Ministry George Maerrawi, and Director General of the Customs Raymond Khoury.
Mikati later met with Caretaker Justice Minister Henry Khoury.