Mikati chairs two meetings over World Bank projects in the Lebanon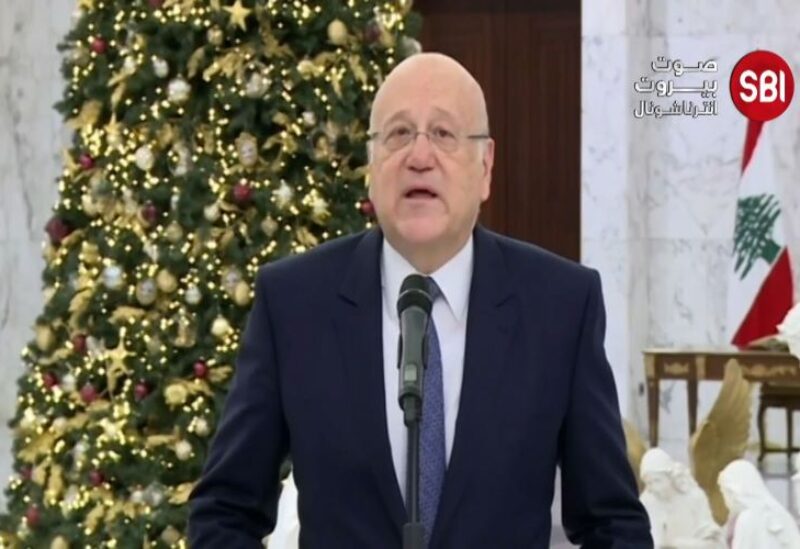 Prime Minister Najib Mikati on Friday chaired a meeting at the Grand Serail devoted to discussing World Bank projects in support of the energy sector in Lebanon.
In the wake of the meeting, Energy Minister, Walid Fayad, said: "We've discussed the plan to revive the electricity sector via the adoption of parallel paths, which mainly include increasing power feeding hours as quickly as possible, and mitigating squandering within the energy sector."
Fayad added that tariffs must be increased to cover the bulk of the cost to Electricité du Liban, which will provide citizens with electricity at a cheaper cost. "75 percent of subscribers will benefit from the service at a cost of less than 14 cents per kilowatt/hour; the expected cost per household will be 60 percent less than the cost of private generators," Fayad explained.
As for inking an energy contract with the Jordanian side and the possibility of increasing the power feeding hours, he said: "We are discussing the financing process with the World Bank. Meanwhile, Jordanians and Egyptians must be fully assured that the contract will not be subjected to any negative repercussions as a result of Caesar Act. This should be done within the next two months, before the beginning of spring."
The Prime Minister then chaired a meeting devoted to discussing World Bank's social protection projects in Lebanon. He later received head of Byblos Municipalities Union, Fadi Martinos, who briefed him on the problems that the city was facing with regard to waste treatment.