Mikati discusses with King of Jordan situation in Gaza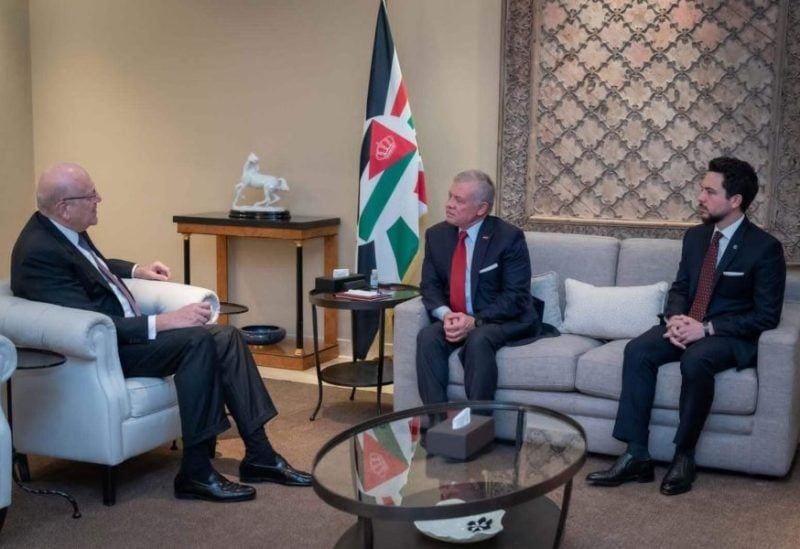 Prime Minister Najib Mikati met with King Abdullah II of Jordan, in the presence of the Kingdom's Crown Prince, Prince Hussein bin Abdullah II.
During the meeting, King Abdullah stressed "the need to intensify international efforts to stop the war on Gaza and prevent the expansion of the circle of conflict in the region."
The two parties stressed the importance of delivering uninterrupted humanitarian aid to the brothers in Gaza and supporting international relief organizations working in the Strip.
The meeting discussed the situation in Lebanon, where King Abdullah affirmed "Jordan's support for the efforts of the Lebanese brothers to enhance their stability."
For his part, President Mikati praised Jordan's efforts, under the leadership of His Majesty the King, in defending Arab issues and working towards peace and stability.
Mikati stressed "the necessity of continuing efforts to stop the war in Gaza and reach a solution that keeps the Palestinians in their land, so that their cause remains alive and a just and final solution can be reached."