Mikati from Arab League headquarter: We look forward to this place to reconcile with each other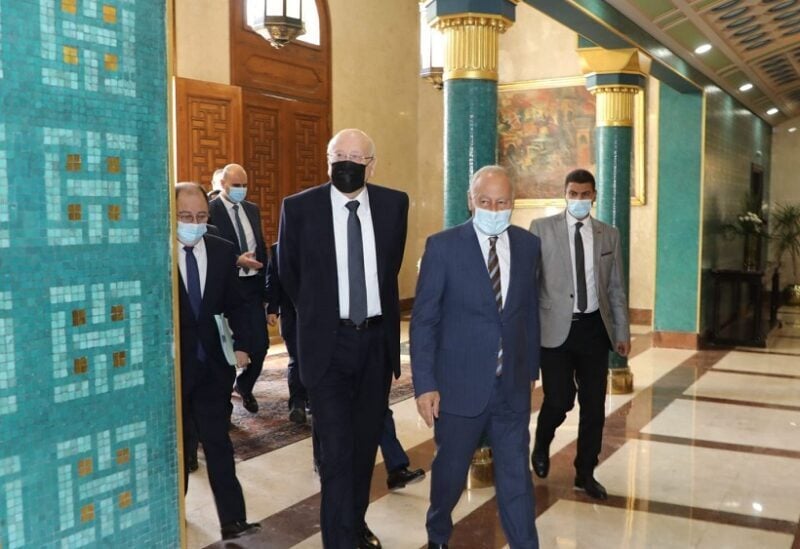 Prime Minister Najib Mikati visited the Arab States League's headquarters in Cairo, where he was received by the League's Secretary-General Ahmed Aboul Gheit, in the presence of the Assistant Secretary-General and Head of the Secretary-General's Office Ambassador Hossam Zaki, Head of the Arab Affairs and National Security Sector Ambassador Khalil Al Zawadi, Director of the Arab Mashreq Department Minister Commissioner Lama Qassem and the official in charge of the Arab file in the office of the Secretary-General, Counselor Jamal Rushdie.
The Lebanese ambassador to Egypt, Ali Al-Halabi, and the diplomatic advisor to President Mikati, Ambassador Boutros Asaker, were also present.
At the conclusion of the visit, Mikati indicated that "as Arabs, we look forward to this place in order to combine our efforts and to reconcile with each other."
He appreciated the Secretary-General's continuous efforts to bring Lebanon and the Arab countries closer together, so that the Arab countries would understand Lebanon's position.