Mikati in Baabda in the afternoon… Budget, demarcation and forming.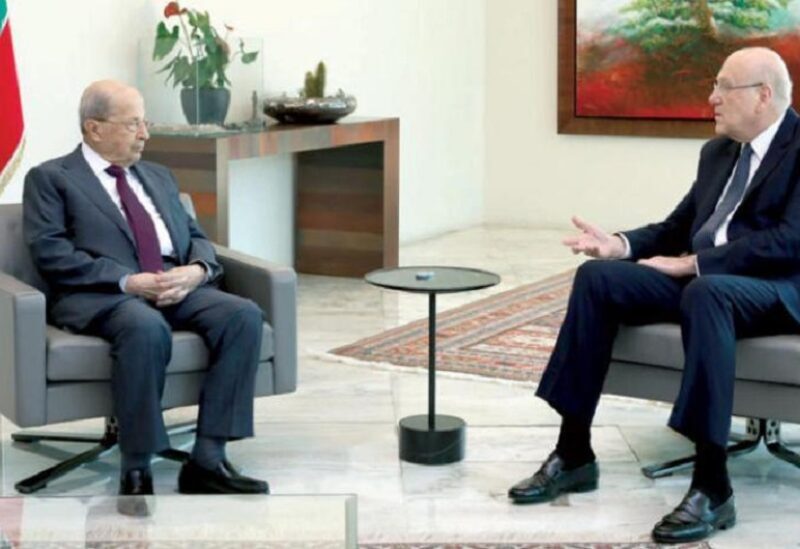 "Akhbar Al-Youm" news agency learned that Prime Minister Najib Mikati will visit the Presidential Palace at 5 p.m. today, where he will meet with President Michel Aoun. The Discussion will focus on the issue of the general budget for the year 2022, after it was signed today by Mikati and referred to the Presidency of the Republic, in addition to disussing the budget for the year 2023.
"Akhbar Al-Youm" learned that this meeting, which coincides with the positive developments witnessed by the file of demarcation of the southern maritime borders, must address the issue of forming the government, because the completion of the demarcation file will expedite the authoring process.