Mikati launches an attack on Nasrallah .. "For God's sake, have mercy on Lebanon and the Lebanese."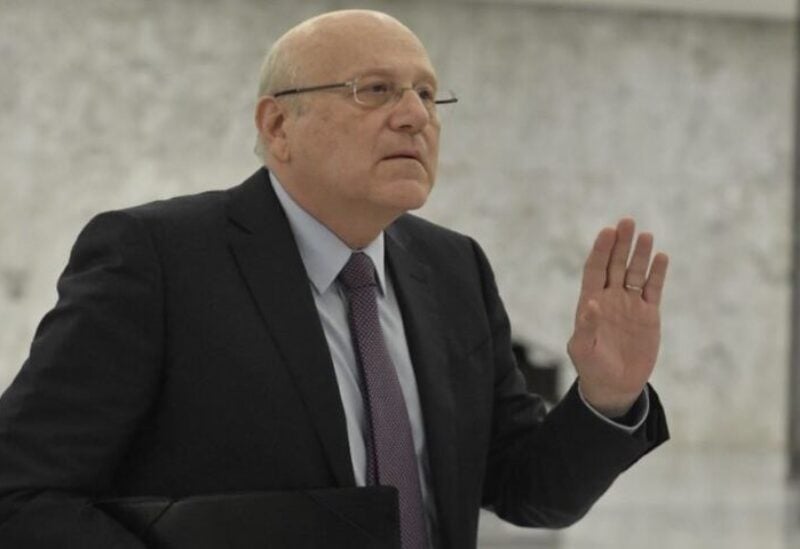 Prime Minister Najib Mikati issued the following:
We have always called for adopting disassociation from Arab disputes, and not harming Lebanon's relations with Arab countries, especially Saudi Arabia. From this point of view, we called for the issue of foreign policy to be on the dialogue table in order to spare Lebanon the consequences of what is useless.
What His Eminence the Secretary-General of Hezbollah Sayyed Hassan Nasrallah said about the Kingdom of Saudi Arabia this evening, does not represent the Lebanese government stance, and that of the broader segment of the Lebanese, and it is not in Lebanon's interest to offend any Arab country, especially the Gulf states.
While we call for Hezbollah to be part of the diverse Lebanese entity, and of Lebanese affiliation, its leadership contradicts this trend with stances that harm the Lebanese first, and Lebanon's relations with its brothers secondly.
We repeat our call to everyone to have mercy on this country and keep it away from useless polemics, and let us all cooperate to get the Lebanese out of the "muds" of crises in which they are drowning, so we restore the foundations of the state and embark on the required rescue workshop.