Mikati leaves Ain al-Tineh angry: "We are not concerned"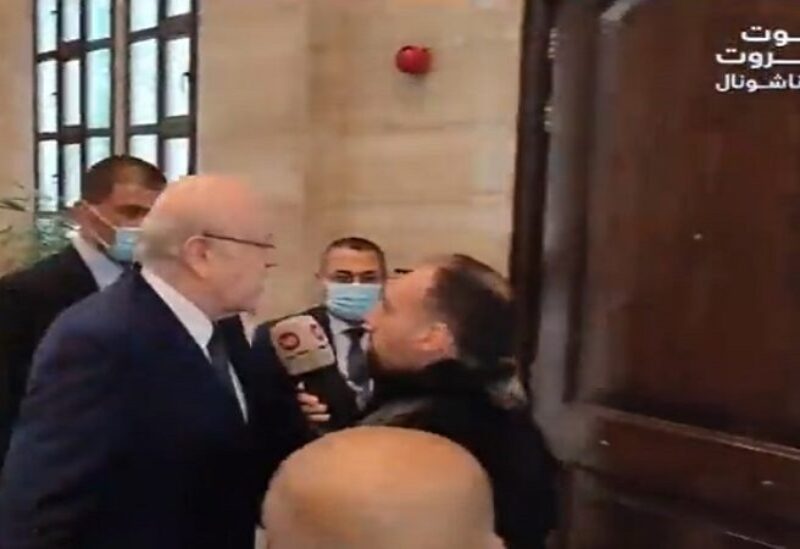 Prime Minister Najib Mikati met today, with Parliament Speaker Nabih Berri, in Ain El-Tineh.
Upon his arrival, Mikati responded to a question about "the appeal against the judicial investigator, Judge Tariq Al-Bitar," saying: "The government is not concerned with this issue."
The meeting with Presidents Mikati and Berri did not last long, as he ran out with anger face expressions, which indicates that his meeting with Berri was negative. He did not speak to the media.
In response to a question from the Sawt Beirut International correspondent about the rumors about the deal to remove Judge Bitar in exchange for canceling the election of expatriates, Mikati replied, "We are not concerned."