Mikati meets Grandi, urges cooperation to end Syrian displacement crisis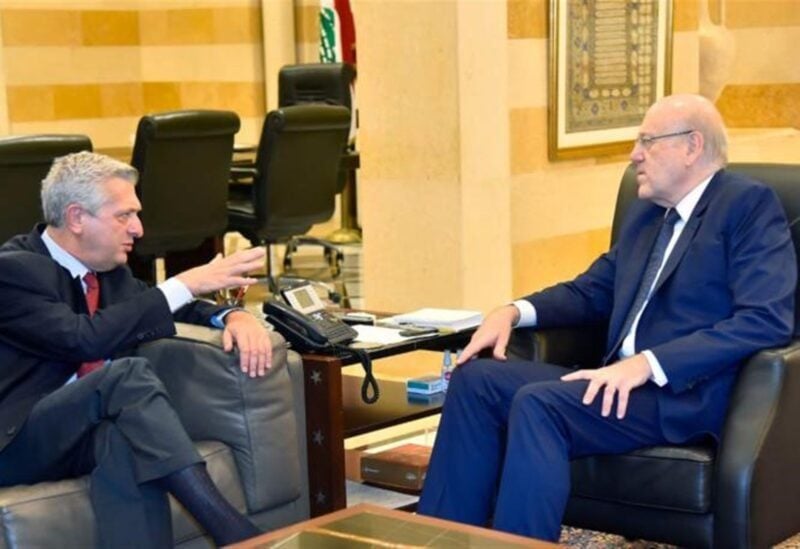 Caretaker Prime Minister, Najib Mikati, met on Thursday at the Grand Serail with a UN delegation chaired by High Commissioner for Refugees, Filippo Grandi.
During the meeting, Mikati urged the international community to cooperate with the Lebanese government to end the crisis caused by the massive presence of displaced Syrians in Lebanon.
"Priority at this stage is for their repatriation," he underlined.
Separately, Mikati chaired a meeting attended by Caretaker Industry Minister Georges Bouchikian, Director General of the Economy Ministry Mohammad Abu Haidar, and Mikati's advisor Nicolas Nahhas.
The meeting was devoted to discussing the increase of prices of foodstuffs.
Afterwards, the PM respectively met with Health Minister Firas Abiad, Finance Minister Youssef Khalil, and Algerian Ambassador Abdel Karim Rakaybi, who came on a farewell visit upon the end of his mission in Lebanon.