Mikati meets Grillo, chairs meeting over Cholera epidemic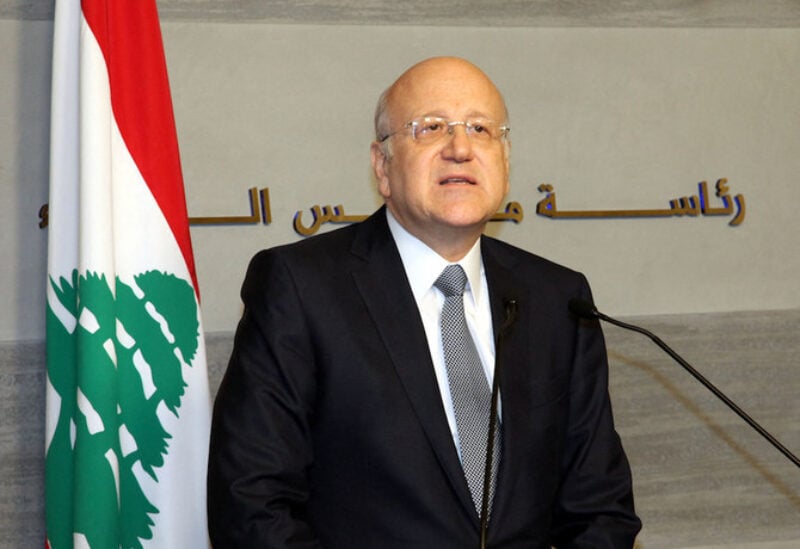 Caretaker Prime Minister, Najib Mikati, on Wednesday chaired a meeting at the Grand Serail devoted to discussing with international organizations the swiftest means to combat the outbreaking  Cholera epidemic.
After the meeting, Caretaker Minister of Environment, Nasser Yassin, said: "We've discussed the appropriate steps to combat the cholera epidemic, and a road map was drawn up for this end. International organizations will support all the places that provide water to Syrian refugee camps to ensure their cleanliness. They will also support all sewage and water pumping stations with diesel, especially in Baalbek, Akkar, Central Bekaa and West Bekaa camps, in addition to placing chlorine in all water and pumping stations."
Moreover, the Ministry of Energy has been tasked to set up a service line for all sewage and pumping stations to operate them permanently, as well as to launch awareness campaigns in all places experiencing overcrowding.
The meeting also dealt with "the need to take care of prisons and vaccinate all prisoners, in addition to paying attention to crowded popular places known as slums."
On a different level, Mikati welcomed at the Grand Serail, French Ambassador to Lebanon, Anne Grillo, with whom he discussed the country's general situation.