Mikati meets Merkel and Macron, Germany and France eager to support Lebanon's stability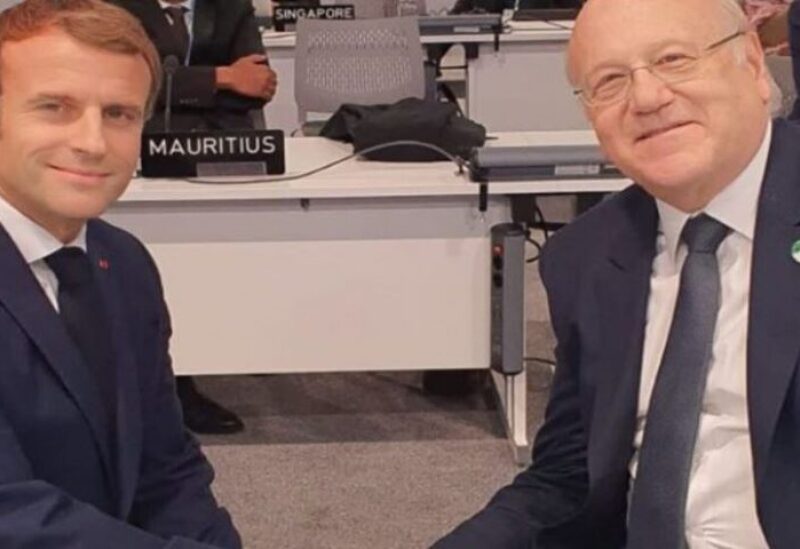 Prime Minister Najib Mikati held talks with French President Emmanuel Macron this evening during the "26th UN Climate Change Conference of the Parties (COP26) in Glasgow, Scotland.
Macron was eager to extend the meeting more than once, expressing "France's adherence to Lebanon's political and economic stability."
PM Mikati met with German Chancellor Angela Merkel, in the presence of Environment Minister Nasser Yassin and Lebanon's Ambassador to the United Kingdom Rami Mortada.
During the meeting, Merkel affirmed "Germany's readiness to support Lebanon in all fields," and gave immediate directions to her advisors to consider the Lebanese demands expressed by Mikati, especially in the field of infrastructure, and to keep pace with the course of negotiations between Lebanon and the International Monetary Fund, and the file of the displaced Syrians.
Merkel stressed "Germany's keenness to support Lebanon's stability and recovery," praising Mikati's wisdom in dealing with internal and external political challenges.
Mikati met with the President of Armenia, Armen Sarkissian, and then the President of Cyprus, Nicos Anastasiades.
The Prime Minister met with his Italian counterpart Mario Draghi, and also held a meeting with Prince of Monaco Albert II.